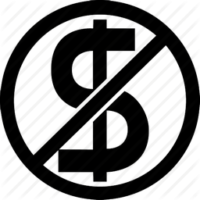 Australia to be 98% cashless by 2024: FIS report
The sun is officially setting on the use of cash for retail payments in Australia, with the economy projected to be 98% cashless by 2024, according to a new report released today from financial technology leader FIS.
The annual Global Payments Report by Worldpay from FIS, now in its sixth year, examines current and future payments trends across 41 countries, found that global trends in digital commerce accelerated under the pandemic. Consumers around the globe have begun to cement their preference for more frictionless, digital payment methods at the point of sale (POS), leading countries like Australia towards a predominantly cashless future.
An early adopter of new payment technologies, Australia is again at the forefront of the transition towards alternative payment methods. Buy Now Pay Later (BNPL) options will continue to claim market share, projected to more than double from 9.5% in 2020 to almost 20% in 2024.
In-Store Payment Trends
The FIS report found:
Cash payments for in-store purchases are forecast to decline from 8.3% of transactions in 2020 to 2.1% by 2024, making Australia the fourth most cash averse economy after Sweden (0.4%), Denmark (0.8%) and Hong Kong (1.6%).
Use of digital wallets at the point of sale is forecast to increase from 8.1% of in-store transactions in 2020 to 15.5% of payments over the next four years.
Debit cards remain a popular choice at the point of sale, accounting for 40% of purchases in 2020.
eCommerce Trends
Australia's eCommerce market is poised for substantial growth in the years ahead. The FIS report found:
Australia's eCommerce market is expected to grow 48% from US$37bn in 2020 to US$54bn in 2024.
Debit cards remained a popular choice for online purchases in 2020, with 17% of Australians choosing this as their preferred payment method.
Growth in Australian eCommerce is being driven by mobile payments, projected to account for 31% of all online transactions in 2024 compared to 24% in 2020.
Buy Now Pay Later is the fastest growing online payment method in Australia. BNPL methods are growing at 32% annually and are forecast to represent 20% of the eCommerce market by 2024.
"Australian consumers are ushering in a new dawn of commerce as they embrace modern ways to pay, consume and engage with businesses," said Phil Pomford, General Manager APAC, Worldpay Merchant Solutions at FIS. "As Australia heads towards a predominantly cashless payments market, we must focus on financial inclusion. Important parts of the economy continue to rely on cash, such as charity donations and restaurant tip jars. Further, fintechs and regulators need to collaborate to build new frameworks that allow for this rapid shift and use technology to boost financial inclusion for underserved communities."