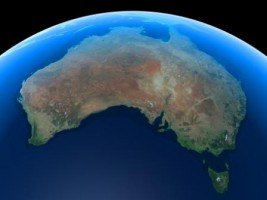 Australia is fast becoming a top source of fintech funding
Despite opportunities lost and having a relatively smaller fintech market than that of the US and the UK, Australia remains a top source of funding for financial technology companies.

Last week, Australia's biggest finance firm Atlassian debuted on Nasdaq, causing somewhat of a heartbreak to the local fintech market as its road to becoming a global public brand and increasing its current $8 billion valuation could contribute a lot to the local finance industry.

However, various experts in the country are still confident that there is still an overflowing amount of money to boost the nascent fintech industry, and this could come from the local investors and companies.

Economists projected that US$30 billion (AU$42 billion) will be invested next year in the Australian fintech market. This is considered a big boost as there was only US$100 million (AU$139 million) total investments in 2008, a sign that investors are seeing the country as a worthy alternative (and expansion target) to the US and London.

"This is our fourth year. Four years ago we talked to a number of Australian investment groups and there was very limited interest for a company trying to disrupt financial services. In the last 12 months we have seen a huge swing the other way," Beau Bertoli, the co-chief executive of small business lender Prospa, told the Sydney Morning Herald.

He added that Australia would see onshore money coming in the industry in the next 12 months. Prospa has recently been included in the list of top 100 fintech companies in the world by Fintech Innovators. It landed at 33.

Adrian Beeston, whose company Silver Falcon Plc (SILF:LN) has already decided to focus on London's fintech market, also agrees that any market can become attractive to local and foreign investors as long as government support and internal industry enthusiasm shared by investors and entrepreneurs themselves co-exist.

"That's the reason why London's fintech [industry] has turned so big and shows no sign of shrinking — there's a balance regulation which businessmen and investors like," he said.
Source: Australia is fast becoming a top source of fintech funding