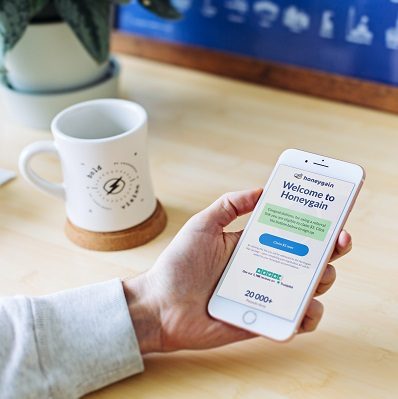 Approaching investment with tech: 4 apps to start with
Technology has revolutionized how we approach investing in today's rapidly evolving financial landscape. With the rise of fintech, investors, venture capitalists, and finance professionals have a wealth of innovative tools and applications at their disposal. These apps have simplified investment processes, increased accessibility, and provided valuable insights to help make informed investment decisions. If you want to enhance your investment strategies, here are five must-have apps to start.
Acorns
Acorns is the app for you if you're interested in passive investing and building wealth over time. Acorns take a unique approach by automatically rounding up your everyday purchases to the nearest dollar and investing the spare change into a diversified portfolio. This micro-investing concept is known as "round-ups" and is an excellent option for individuals who want to start investing but don't have a large lump sum.
Acorns offers different account types, including taxable and retirement accounts, to cater to various investment goals. With its easy-to-use interface and seamless integration with your bank accounts, Acorns allows you to set up automatic recurring investments and take advantage of dollar-cost averaging. By investing small amounts regularly, you can potentially grow your investments over time without feeling the financial strain of making significant contributions all at once.
Crunchbase
For venture capitalists and investors looking to identify promising startups and stay up to date with the latest trends, Crunchbase is an invaluable resource. This app provides comprehensive data on private companies, including funding rounds, investor information, and company profiles. With Crunchbase, you can track investment opportunities, monitor industry trends, and make informed decisions based on real-time data.
Crunchbase's extensive database allows you to search for companies by various criteria, such as industry, location, funding stage, and company size. This makes it easier to discover startups that align with your investment strategy and interests. The app provides detailed information on each company, including its funding history, key executives, and competitors.
Crunchbase also offers a powerful feature called "Crunchbase Pro," which provides advanced search filters, email alerts, and customized lists. This app's premium version is particularly useful for venture capitalists and professionals who want to stay on top of the latest developments in their respective industries.
Seeking Alpha
Seeking Alpha is a popular app among investors seeking in-depth financial analysis and research. It provides access to a vast library of articles, news, and analysis written by financial experts and industry professionals. Whether you're interested in stocks, bonds, ETFs, or cryptocurrencies, Seeking Alpha covers many topics to keep you informed and updated with the latest market trends.
The app's strength lies in its community-driven approach, as investors can engage in discussions, share insights, and gain valuable perspectives from a diverse community of contributors. Seeking Alpha's articles and analysis go beyond basic news coverage, offering in-depth research and opinions on specific investments and market trends. The app also provides real-time stock quotes, customizable watchlists, and portfolio tracking features, enabling you to monitor your investments and stay informed about market movements.
Seeking Alpha's premium version, "Seeking Alpha Pro," offers additional benefits, including access to exclusive content, advanced research tools, and personalized alerts. With Pro, you can gain even deeper insights into specific sectors or investment strategies and receive notifications about breaking news or significant market events.
Honeygain
Although not an investment app in a direct sense, it is a passive income application that allows you to earn easily without making any investment. Since Honeygain is free to use, it can become a great tool to earn some money for investments without doing anything actively.
The application works in the background of your devices without any input required from you. As the application runs, it shares your unused internet bandwidth with its network, and you get paid for "selling" this bandwidth. For each 10 MB of shared traffic, 3 credits are paid out. 1000 credits are equal to $1, and once you accumulate at least $20 worth of credits, you can request a payout to your PayPal account or your crypto wallet. It is a good opportunity to try out crypto investments since there is no risk involved, as no investment is required to earn on Honeygain.
The use cases for the bandwidth itself are brand protection, ad verification, SEO research, etc. The application does not ask for any permissions or personal information, and it has passed all major antivirus tests, making it a safe solution to completely passive income.
In conclusion, technology has opened up a world of possibilities for investors, venture capitalists, and finance professionals. These four apps, Acorns, Crunchbase, Seeking Alpha, and Honeygain, are excellent starting points for individuals looking to enhance their investment strategies. By leveraging the power of fintech, these apps provide valuable insights, simplify investment processes, and increase accessibility to a wide range of investment opportunities.