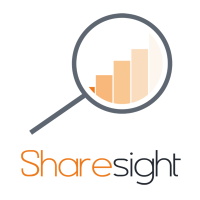 Announcing a new partnership: Republic Wealth Management
Sharesight are pleased to announce a new partner, Republic Wealth Management.

Republic is a robo-adviser catering to financial planning companies. They take care of the portfolio construction, execution, and on-going management of portfolios on behalf of financial planning companies. The portfolios consist mainly of ETFs.

Republic and the advisers they serve will be utilising a branded edition of Sharesight and API to administer and report on client portfolios.

This B-to-B approach makes sense. One of the challenges for any asset manager is convincing people to hand over money. This is especially true in the online advice space, which by nature lacks face-to-face meetings and a track record. Portfolios constructed of low-cost ETFs backed by academic rigour are all well and good. It's difficult to argue that a strategy like this doesn't belong in everyone's portfolio in some way shape or form. The hard part is convincing people, notably younger people with less money, to invest.

By offering their service to dealer groups, Republic will have access to funds already invested in the market. Plus, their product may well prove to be a cost-effective (i.e. online) way for financial advisers to acquire clients new to the investment space – those millennials with less money to hand over, many of whom need some old fashioned financial advice.
Source: Announcing a new partnership: Republic Wealth Management