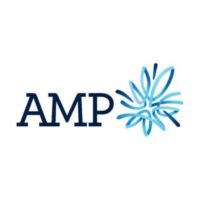 AMP invests in fintech start-ups Macrovue and MoneyBrilliant | afr.com
Here is yet another article on a well-established financial institution investing in some fantastic Australian FinTech companies like Macrovue and MoneyBrilliant.
It seems the 'sleepy giants' of the Australian finance industry are starting to wake up and realise the importance and positive effect that Australian FinTech companies are having and going to have on the market.
AMP has taken equity stakes in Macrovue and MoneyBrilliant, two fintech start-ups that the wealth giant believes will help it expand its offering to self-managed superannuation funds and win new clients for its network of financial advisers.
The deals are the first by AMP New Ventures, a specialist unit quietly established last year, which has plans to invest millions more dollars into start-ups to defend AMP from the forces of digital disruption.
Macrovue was founded last year by Sid Sahgal and Devanjan Sinha, both formerly quant analysts at Bank of America Merrill Lynch. From Sydney's new fintech hub Stone & Chalk, the company is building an online platform to make it easy for self-managed super funds to access global equity markets by offering thematic investing plans. Macrovue has no customers yet but is planning to launch a test site in October. AMP has invested $1 million.
MoneyBrilliant, which was founded four years ago by Peter Lord, a former IAG and AMP employee, is a budget management platform that provides users with profiles of spending patterns to help them manage money and improve financial literacy. The company, whose CEO is former advertising industry executive Jemma Enright, is based in a small office above a kebab shop on Oxford Street. AMP has invested $1.5 million.
Source: AMP invests in fintech start-ups Macrovue and MoneyBrilliant | afr.com