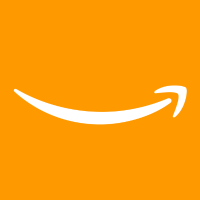 Amazon acquires Indian mobile payment license
In another attempt to secure a firm grasp on the Indian market, Amazon has turned towards mobile wallets for its next venture. The e-commerce behemoth has obtained a license from the Indian Reserve Bank (RBI) for the operation of a prepaid payment instruments (PPI).

Amazon Online Distribution Services Pvt. Ltd secured the secured the license towards the end of last month, according to the RBI website.

Heading the payments division of Amazon India is former Citibank executive Sriram Jagannathan. The Vice President said about the recent license: "RBI is in the process of finalising the guidelines for PPIs. We look forward to seeing a continuation of low-limit wallet dispensation with simplified KYC and authentication. This will allow us to help customers adopt digital payments at scale."

India's large population presents the country as a prime emerging market for most industries, especially technology. One of the many markets with this great potential is financial technologies. The high rate of cellphone usage combined with the increase in average income means that people in India will be looking for an easy way to manage their money.

In December, Amazon launched Amazon Pay Balance. This payment option is similar to a mobile wallet, but it restricted to only transactions of Amazon. It is expected that the new RBI license will be linked with Amazon Pay.
To read more, please click on the link below…
Source: Amazon Acquires Indian Mobile Payment License – Crowdfund Insider