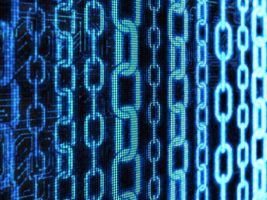 ​Most banks to adopt blockchain by 2020
More than 80 per cent of global bankers expect to see commercial adoption of the blockchain by 2020, and over half of global financial institutions investing or planning to invest in the technology this year.

This was a key finding of a survey of 100 financial services professionals conducted by Infosys Finacle and reported in "Blockchain Technology: From Hype to Reality".

The research also concluded that the average investment in blockchain projects this year is expected to be about USD$1 million with 51 per cent of CTOs and CIOs driving initiatives. Only four per cent of the survey respondents said they had spent more than US$10 million on their blockchain initiatives.

Half the banks are also working with a fintech startup or technology company to augment their blockchain capabilities.

Blockchain rollouts will be prioritised in business areas where the technology can significantly improve transparency, automate processes across enterprises as well as reduce settlement and transaction time, the report said.

The study also revealed that the top 5 use cases expected to go to production are cross border payments, digital identity management, clearing and settlement, letter of credit process and syndication of loans.

A private blockchain, where access permissions are tightly controlled with rights to modify or read restricted to only a few users, was the most preferred type for 69 per cent of banks. One fifth indicated that they were adopting or planning to adopt hybrid or 'consortium' blockchains where the consensus process is controlled by a pre-selected set of nodes.

Finally, a public or completely decentralised blockchain, where anyone can join the consensus process, was preferred by only 10 per cent of respondents.
To read more, please click on the link below…