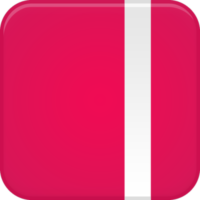 zipMoney proposes Pocketbook acquisition
zipMoney has also announced that it has entered into a non-binding indicative term sheet to acquire Pocketbook, which is subject to zipMoney completing satisfactory due diligence and the Pocketbook founders and other Pocketbook shareholders agreeing to and entering into transaction documents necessary to give effect to the acquisition. The zipMoney Board may as a result of its due diligence decide not to proceed with the acquisition.
The total consideration is A$7.5 million, comprised of A$6 million upfront consideration and A$1.5 million deferred purchase consideration, subject to various performance milestones. The cash requirement is currently estimated at A$2.5 million, with the balance in zipMoney shares at the capital raising price, subject to various escrow periods.
Pocketbook has been receiving and growing revenue through the provision of market leading analytics services and is highly complementary to zipMoney's existing business. If it proceeds, the acquisition would provide a unique opportunity to gain valuable data and analytics to strengthen the Company's lending and credit algorithms. The acquisition would expand zipMoney's customer base and offer cross-selling opportunities. zipMoney would also have the potential to deliver complementary financial products within the Pocketbook app, enhancing the overall product experience.
Commenting on the proposed acquisition of Pocketbook, zipMoney's Executive Director and COO, Mr Peter Gray said, "The acquisition of Pocketbook is consistent with the Company's strategy to become Australia's leading customer-friendly provider in the digitised consumer finance space. The platform provides an exciting way to leverage Big Data to engage with our user base and deliver added value. Pocketbook has exceptional founders, who would be retained post-acquisition and would operate Pocketbook as a stand-alone business unit within the zipMoney group."