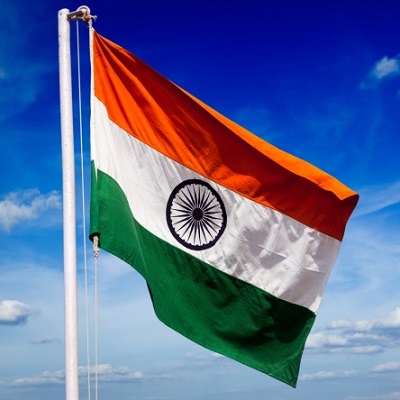 Zip enters Indian buy now, pay later market via investment in ZestMoney
Zip Co have announced that it has agreed to make a strategic investment in ZestMoney, a leading Indian BNPL operator.
Founded in 2015 by Lizzie Chapman, Priya Sharma and Ashish Anantharaman, ZestMoney is one of the largest and fastest growing BNPL platforms in India with 11 million registered users having signed up, over 10,000 online merchants on the platform and with a point of presence in over 75,000 physical stores.
This investment adds to Zip's strategy in building a truly global BNPL business that supports regional and global partners in multiple markets, providing everyone, everywhere with access to fair and transparent payment products.
India has the potential to become one of the largest markets globally and by FY2026 is forecast to have US$300+ billion in BNPL payments volume.
Zip will acquire a minority shareholding in ZestMoney by investing US$50.0m to subscribe for Series C Preference Shares. Zip has also negotiated terms to increase it's shareholding over time, with specific reserved matters requiring Zip approval and a board seat as part of the investment.
As part of its disciplined global investment strategy, Zip identifies high growth targets, in attractive markets, with the potential to generate strong standalone cashflows, which can then be further accelerated by leveraging Zip's scale economies, merchant network, technology and experience. This investment has been executed using a similar strategy to that which has been successful in the US (Quadpay).
Zip Co-Founder and CEO Larry Diamond said, "We are excited to partner with ZestMoney to drive fair and responsible payment solutions in India. While Buy Now, Pay Later is emerging as a preferred mode of payment globally, in India it also plays a crucial role in driving access to credit. With more people using digital payments and online shopping, ZestMoney can positively impact hundreds of millions of lives in the coming years. With deep partnerships with online and offline merchants and lending partners, ZestMoney is poised to accelerate growth as the market develops. We have been incredibly impressed with the founders and leadership team and look forward to the next stage of the ZestMoney journey."
Lizzie Chapman, ZestMoney's Co-Founder and CEO, said, "We are thrilled to have Zip come onboard for the next phase in our journey of powering affordability in the lives of Indian consumers. This is a deep validation of our position as the market leader in the Buy Now Pay Later category in India. The shift towards Pay Later solutions is a global phenomenon and represents young digital consumers looking for transparency, honesty and no hidden charges in financial products. We believe India will leapfrog traditional products like credit cards, along with many other emerging markets, going straight to digital payment solutions. We strongly believe India will emerge as the largest BNPL market in the world over the next 5 years."
The strategic investment is subject to several conditions precedent and is expected to complete prior to the end of September 2021.