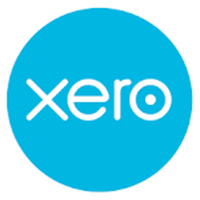 XERO CEO: London's fintech scene is 'world class' and will stay that way post-Brexit
The CEO of £1.4 billion accountancy software giant Xero says London is a world leader in fintech — financial technology — and will remain that way post-Brexit.

Rod Drury, founder and CEO of Xero, told Business Insider during a recent interview in London: "We love the fintech innovation happening in London, it's absolutely world-class. When you see the apps that are being built here, they will go global. We're really impressed by the quality of the finch thinking that goes on here."

London has become a European hub for financial technology — fintech — companies since the 2008 financial crisis. London boasts both a global finance hub in the City of London and Canary Wharf and a flourishing tech scene, centred around Old Street roundabout in East London, making it the perfect city for fintech.

Hundreds of millions of pounds have been poured into the sector in London and leading fintech companies that have emerged in the capital over the last decade, include small business loans marketplace Funding Circle, valued at over $1 billion, and online money transfer service TransferWise.

However, many fear that Britain's vote to leave the European Union could disrupt the growing sector by putting off investors and talent. Tom Blomfield, the founder of startup bank Monzo, told BI shortly after the June 23 referendum: "We had a gem here and I think we've just smashed it up."

Drury says he thinks London's fintech sector will survive the turbulence of Brexit, saying: "I think the UK is [a world leader in fintech] and I think it is for a few reasons. One, it's very dense. This is a world banking sector and it's very, very dense. You see it with the amount of fintech companies starting here, they get to scale quite quickly. The US is relatively fragmented. I think that's why the UK finch solutions are some of the top in the world."

He added that Xero hopes to become "the foundation of the next generation of fintech." Xero acts as a platform for other finance businesses to build their apps on top of. For example, London startups like GoCardless (direct debit), MarketInvoice (invoice financing), and Receipt Bank (expenses) all integrate with Xero to offer their services through the platform.

Drury says: "Small business is incredibly fragmented and accounting software is the only natural channel. it's incredibly difficult to sell to them and it takes hundreds of millions of dollars of capital to have the time to build a significant enough product to be a true platform. Salesforce is a platform, Xero is a platform — we've got 500 add-ons that connect through.
To read more, please click on the link below…
Source: XERO CEO: London's fintech scene is 'world class' and will stay that way post-Brexit | Business Insider