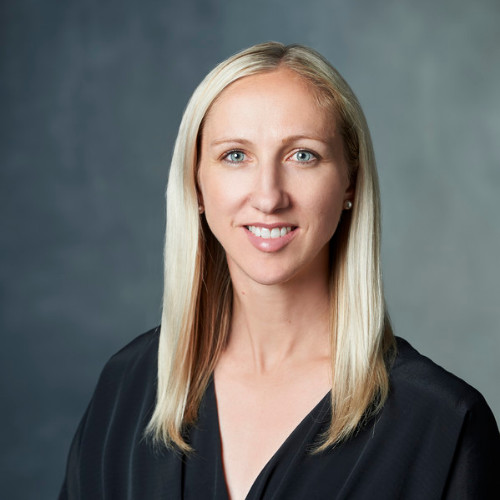 Why aren't more women leading in the digital currency sector?
Digital currencies are offering women, particularly younger women, investment opportunities like never before. According to Forbes Magazine, studies have recognised women perform as well, if not better than men in generating returns on investments but only around 15% of investment in digital currencies are held by women.
Tracey Plowman knows the benefits of investment in digital currencies; as an early adopter, investor and now a part of the Bamboo team. "Digital currency has levelled the playing field when it comes to investment, especially for younger women," she said. "Men have been all over digital currencies for just over a decade, but we know women are as adept, if not more so, at generating returns in traditional investments. Bamboo removes barriers to entry and creates greater accessibility in digital currency investment," Plowman continued.
The rise and rise in digital currencies is being driven by easy to use apps like Bamboo, allowing users to round up on everyday transactions, and effortlessly invest money every month into the fast moving currencies. The Bamboo community is built on simplicity and value and our users trust us to keep their investment safe.
Influence in the digital currency space is being driven by young women like Anna Cheng, @tashinvests @investwithqueenie and @brokegirlwealth and women across the globe are reaching into senior roles in the digital currency space. While there is volatility in the digital currency market, investing incrementally means users are not at risk as much as they would be if they'd invested the house.
"Whether you want to build some savings for a major purchase or a buy yourself a well-earned holiday, micro investment allows you to do so almost without you noticing. It's effortless – anyone can do it," Plowman added. "All you need is a bank account, a mobile phone and about 2 minutes to get started. The app takes care of the investment, the investment is secure and before you know it, you have a nice little nest egg. A little bit each day, whether it's a round up on your daily caffeine fix or a few extra cents on your lunch – it adds up very quickly filling out your digital money box" she added.
The evolution in global financial markets is transforming the way people invest. Up to the minute investment options at your fingertips like Bamboo allows you to see what is happening as it happens. As digital currencies become less volatile over time, early investors will reap incredible rewards. As women continue to grow leadership positions across industries and sectors, they should also be leading in digital currency leadership and investment.
"There are unprecedented opportunities for women who want to build intergenerational wealth, to simply and effortlessly get involved in digital currency investment, building financial security for the future. Digital currencies have leveled the financial playing field and as they continue to push further into the mainstream, women can be more financially independent than ever before," Tracey finished. "Investing early in crypto has set up my own future and I am excited to share my success with other women who lead the sector.
Bamboo is a micro investment app geared toward getting younger people interested in investment in an effortless, easy and affordable way.