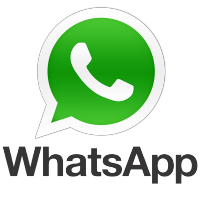 Whatsapp thinking of taking the digital payment service plunge in India
A new job posting on Whatsapp's official website has made everyone wonder on company's future intentions with respect to the Indian market.

The job posting calls for candidates to apply for Digital Transaction Lead, India who possess in-depth knowledge of Unifies Payments Interface (UPI). This clearly indicates that WhatsApp may have intentions to join the payments service market in India – its top market as far as user base is concerned. Whatsapp, currently has no personnel in India, but if indeed it is going down the route of setting up base in India as a payments service provider as well, we could very well see a WhatsApp office opening in India.

February marked 200 million active Whatsapp users in India with the global count going up to 1 billion users. With such a huge consumer base, the digital payment service launch can be a remarkable update stirring the Indian digital transaction industry that has taken a significant boost especially in the post-demonetization period.

The mode through which Whatsapp plans to launch the digital transaction service is UPI and not the Digital Wallet method which is more trendy considering Paytm's 200 million users. The reason behind Whatsapp opting UPI platform could be the RBI guidelines which are seen to be getting tough in the coming days. Few of the new guidelines include, hiked basic capital for service providers, reduced remittances limit, automatic account closure on nil balance and few others which seem to have an adverse effect on the growth of digital wallet consumers.
To read more, please click on the link below…
Source: Whatsapp thinking of taking the digital payment service plunge in India – The Observer 24/7