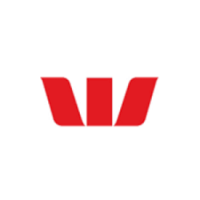 Westpac is the world's best at mobile banking says Forrester
Westpac is the world leader in mobile banking functionality, according to a global rating from Forrester Research. In Forrester's annual Global Mobile Banking Benchmark, the bank — one of Australia's Big Four — scored an impressive 86 out of 100 in the evaluation. The global industry average was 65.

It was just ahead of last year's winner, CaixaBank, on 85. Indeed, all of the Big Four banks from Australia were rated by the research company, with Commonwealth Bank and NAB both scoring well.

ANZ, however, fell well below the global average, with a score of only 44.

The benchmark assessed the retail mobile banking services of 46 large retail banks across four continents on 40 criteria, with a global average score of 65 out of 100.

Westpac is strong in every category. The bank earned the highest score in the transactional features category and did particularly well in its range of touchpoints, account and money management, and marketing and sales.

It is one of the few banks to enable near-field communication (NFC) contactless mobile payments. The bank has also rolled out innovative features — such as letting customers take pictures of their credit cards to activate them.

The researcher made three key observations about the mobile banking experience down under:

Westpac is the clear leader — and the most improved. Westpac received the highest overall score among the Australian banks we evaluated, earning 86 out of a possible 100 points — a score that's even higher than last year's. Westpac is strong in every category, delivering the basics remarkably well across a wide range of touchpoints. It has also rolled out innovative new features, such as near field communication contactless payments via "Tap & Pay" in its mobile banking app and letting customers activate a credit card by taking a picture of it.

The other Australian banks also did well. All four banks received very good scores for range of touchpoints and transactional features. On top of offering comprehensive mobile web sites and downloadable smartphone and tablet apps, all four have made significant investments in emerging touchpoints — they enable customers to see past transactions and find ATMs and branches on the Apple Watch. CommBank is the only bank in Australia that has extended this capability to the Android Watch.

Australian banks should improve their money management and service features. We found significant areas for improvement at every bank. All four did poorly at helping their customers understand their finances and achieve their financial goals. Money management tools are virtually nonexistent — only CommBank gives customers a basic visualisation of their current account. Most banks' service features are also weak, with poor help and search functionality. Westpac is the exception here — it added a range of alert functionality to its mobile banking app, such as the ability to provide travel notifications, report a lost or stolen card, and dispute a transaction.
To read more, click on the link below…
Source: Westpac is the world's best at mobile banking says Forrester – Which-50