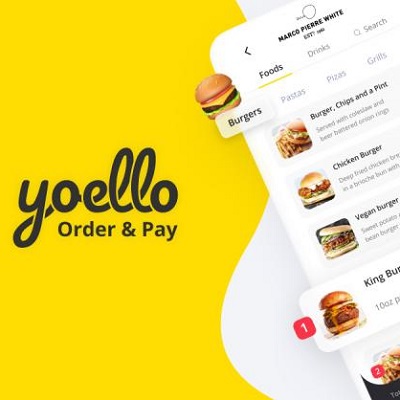 Welsh fintech Yoello continues its rapid international expansion landing in Australia
The multi-award winning Order & Pay solution Yoello has continued its trajectory of international growth this year by entering the Australian hospitality market just weeks after landing in the USA.

The leading mobile ordering platform based in Cardiff is led by 25 year old Founder and CEO Sina Yamani.

Sina says – "2021 has got off to a fantastic start for Yoello, we've made some big steps forward with our plans to expand internationally with new customers already actively trading with our platform across both the USA and Australia.

This year, we have also appointed some impressive senior executives into the company and have got through to the final stages of Tech Nation's Rising Stars 3.0 to name a few of our achievements so far, I think it's safe to say we are all very excited on what the rest of the year holds as we continue to grow!".

Yoello has been well placed to launch in Australia with recently appointed CFO Gareth Roberts bringing vast experience and market knowledge from his previous role as Chief Financial Officer at the Melbourne based cloud-communication SaaS company, Whispir.
Source: Welsh fintech Yoello continues its rapid international