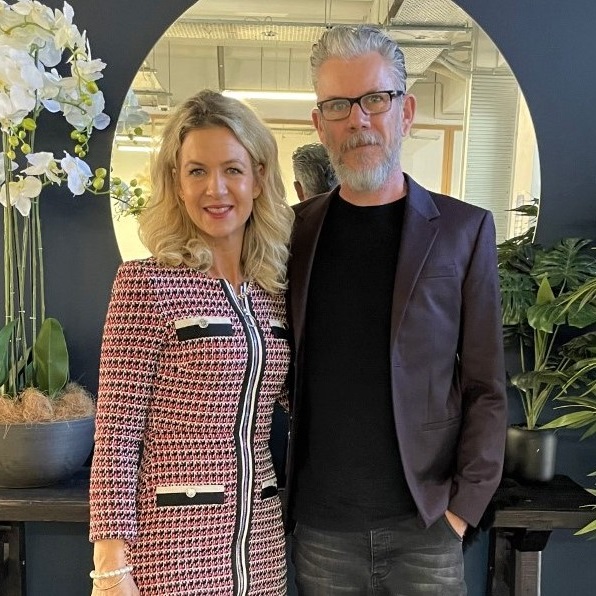 Valocity appoints FinTech heavyweight, Leigh Flounders, as its representative in the Middle East
As the acceleration of digital efficiency continues to be recognised around the world, Valocity continues to grow and expand its solution globally. As a result, Valocity announce the appointment of FinTech heavy weight, Leigh Flounders, to represent Valocity in the Middle East region.
Leigh brings with him a wealth of deep FinTech expertise and currently holds multiple advisory roles providing strategic direction to government, financial services CEO's, boards, industry, and technology companies across the globe. Leigh has extensive C-Suite experience growing complex global technology companies and leading enterprise level digital transformation within the financial services sector.
Over the last decade Leigh has led strategic partnerships with some of the most innovative global technology brands including Transferwise, World Pay, WhatsApp, Baidu, Ant Financial – Alipay, Tencent -WeChat, JD.Com, Shopify, Stripe, and Plaid. Leigh has most recently worked in California as the crisis management CEO of a FinTech and prior to that was in Dubai as SVP Head of Group Digital Strategy for the largest Gulf Region Bank – Emirates NBD leading the strategy for their 250M USD digital transformation.
Following significant success in Australasia, Valocity has expanded globally to digitally connect Banks to their Valuers providing transparency, efficiency and valuation best practice through the customisable workflow, digital tools, and property data.
Valocity Global CEO and Founder, Carmen Vicelich said, "We have had a lot of interest from the Middle East where property and real estate is an important asset class. We look forward to having the opportunity to deliver word-class technology to this region to support the commercial and residential lending processes."
"For a technology business to succeed in the Gulf Region, you need to be best in class and have a significant level of maturity, sophistication and capability. Valocity as a leading global technology company epitomizes all of these traits," said Leigh Flounders. He also commented that, "In the Gulf Region currently there is a significant amount of commercial and residential construction, so one component of the Valocity architecture that I am particularly excited about and will no doubt be a hit with large financial institutions and construction companies is the Property Automated Valuation Model."