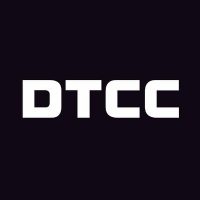 US clearing house moves to blockchain
Swaps processing platform for distributed ledger.

US post-trade provider, the Depository Trust & Clearing Corporation (DTCC), will use blockchain technology to rebuild a platform that processes US$11 trillion worth of credit default swaps each year, the company said.

IBM and technology startups Axoni and R3 CEV have been selected to work on the project which is set to kick-off this month, the DTCC said.

Project management and integration services will fall to IBM, which will also contribute distributed ledger technology expertise. Axoni's AxCore DLT protocol will form the basis of the platform.

AxCore will be submitted to the Linux Foundation's HyperLedger project and become open source once the DTCC implementation goes live.

DTCC expects the new blockchain-enabled Trade Information Warehouse will start operating in early 2018.

The project is one of the largest implementations of the nascent technology in mainstream financial markets to have been made public to date.

It is being developed with input from market participants and infrastructure providers including Barclays, Citigroup, Credit Suisse, Deutsche Bank, JPMorgan Chase, UBS Group, Wells Fargo, IHS Markit and Intercontinental Exchange, DTCC said.

Blockchain will reduce the costs and complexity of managing credit default swaps, which are essentially contracts that insure bond-holders against losses if the bond goes bad.

DTCC's platform keeps track of the security throughout the lifecycle of the associated bond.

Blockchain can simplify the process by automatically maintaining a shared electronic record of the security which is visible to all relevant parties.

The decision to implement the technology follows a test conducted by DTCC and banks in 2016 which proved some of the advantages of using blockchain, said Michael Bodson, president and chief executive officer of DTCC.
To read more, please click on the link below…
Source: US clearing house moves to blockchain – Finance – iTnews