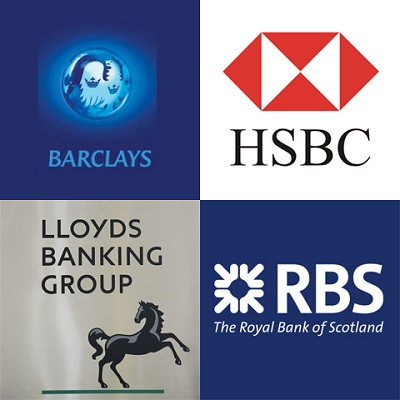 UK's biggest lenders to unveil plans for 'open banking' rollout
Britain's biggest lenders will this week unveil proposals for a not-for-profit company to oversee the industry's attempt to bolster competition through a system known as 'open banking'.

Sky News has learnt that UK Finance, the sector's principal trade association, will publish a report on Tuesday setting out its plans to comply with a series of requirements imposed by the Competition and Markets Authority (CMA) five years ago.

City sources said the report would be an important step towards entrenching open banking as a permanent feature of the industry landscape.

Known as the CMA9, banks including Barclays, HSBC and NatWest Group were the subject of a CMA order in 2016 following an investigation into the personal current account and SME banking markets.

The watchdog concluded that the UK's biggest banks were not competing hard enough for customers' business and that open banking "should deliver a new, secure option for customers".

In the wake of that order, the nine lenders agreed to pay for the Open Banking Implementation Entity, which oversaw the initial phases of the system's adoption in the UK.
To read more, please click on the link below…
Source: UK's biggest lenders to unveil plans for 'open banking' rollout | Business News | Sky News