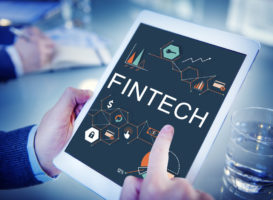 UK & US Fintech Working Group to explore regtech
Innovate Finance, the independent membership association that represents the UK's global FinTech community, together with its strategic partner Hogan Lovells, is looking at the potentially transformative role that regulatory technology (RegTech) might play in tackling the fragmented US financial environment.

The Transatlantic Policy Working Group (TPWG) – a group of FinTech, public policy, financial services and academic stakeholders – set up by Innovate Finance, and formed to help advance policies that foster responsible FinTech innovation, is seeking to publish research on the role of RegTech as a mechanism to address the increasingly complicated US financial regulatory environment.

Tighter regulation can improve standards, enhance protection and engender trust and confidence amongst consumers. However, it may also have the unintended consequence of stifling innovation, efficiency and productivity within financial services. Recent research compiled by George Mason University's Mercatus Center attempted to quantify this regulatory burden, and concluded that complying with new regulations costs individuals and businesses in the United States approx. $4 trillion a year (or $13,000 per person).

Looking specifically at the US financial services sector – the American Bankers Association claims that 46% of banks have scaled back their efforts to grow loan and deposit accounts partly as a consequence of increased resource allocation & spend on compliance with regulation.

The increasingly complex interplay, and overlapping responsibilities, between federal and state regulators also provides challenges for US financial regulators, where a fragmented environment suggests efforts to encourage greater collaboration, transparency and clarity may yield more effective management of systemic risk.
To read more, please click on the link below…
Source: UK & US Fintech Working Group to explore regtech – Finextra