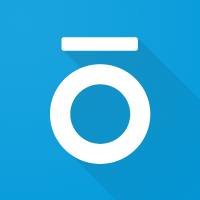 Trov, the world's first on-demand insurance platform, closes A$59m Series D funding round
Trov, the technology company revolutionising insurance for the tech-empowered consumer, today announced that it has closed AU$59.44 million (US$45 million) in Series D funding led by Munich Re / HSB Ventures, bringing its total funding to just over AU$112.28 million (US$85 million). All of Trov's Series C investors participated in the round (Oak HC/FT, Suncorp Group (ASX:SUN), Guidewire (NYSE: GWRE), and Anthemis). Also participating in the financing is one of Japan's leading insurers, Sompo Holdings (SOMPO), who will bring Trov to Japan.
The new capital will be used to bring Trov's on-demand insurance capability to more people around the world, expand the categories of items it covers, and accelerate the development of new applications that leverage Trov's unique technology platform.
In addition to its investment, Munich Re is expanding its strategic alliance to include underwriting throughout Europe, Asia and South Africa. Additionally, SOMPO is investing in the financing round through SOMPO's wholly owned subsidiary Sompo Japan Nipponkoa and partnering with Trov to offer its on-demand insurance exclusively throughout Japan.
With its global expansion, Trov is becoming one of the world's leading insurance technology startups, poised to revolutionise the way people protect the things that are important to them.
Scott Walchek, CEO and Founder of Trov, comments, "Trov's early success in Australia and UK is demonstrating that modern consumers want a new way to protect their things. With the additional capital and extensive partnerships, soon millions of people around the world will be empowered to protect the things that enhance their lives whenever and however they want."
"By expanding our partnership with Munich Re and adding SOMPO, we're building a stable of exceptional partners who will enable us to launch around the world with greater speed, efficiency, and local know-how. The combined capabilities of key global insurance leaders will streamline our regulatory path and increase our go-to-market effectiveness in each new territory we pursue."
Andy Rear, CEO of Digital Partners at Munich Re, adds, "Trov's on-demand protection represents a genuine innovation in insurance for an unserved or under-insured market. Our extensive footprint will surely help power Trov's rapid expansion to the most active markets around the globe. We're excited to be taking a deeper role with the industry's first global insurtech platform."
Jacqueline LeSage Krause, Managing Director, Munich Re / HSB Ventures, adds, "We are constantly working to find innovation-driven companies to help shape the future of our industry, and we're excited to be working closely with the team at Trov as they expand their presence in the global insurtech market."
Koichi Narasaki, Group Chief Digital Officer, SOMPO, adds, "SOMPO Group is transforming itself into the whole service industry of security, safety and wellbeing for a global society. We are thrilled to be partnering with Trov as their exclusive go-to-market partner in Japan. Together, SOMPO and Trov are seeking a user-first approach in one of the world's leading mobile-consumer markets."
Today, the Trov app is available for free download on iOS and Android in Australia and the UK. With a simple tap or swipe, Trov users are presented with a personalised quote and can instantly turn insurance on (or off) for an individual item, for whatever length of time they need, paying only for the coverage they require. The app is built on Trov's revolutionary cloud-native insurance platform, that features micro-duration policies, algorithmic pricing, integrated billing and intelligent bot-assisted claims. Users can easily add their possessions by snapping a photo of an item or receipt, forwarding an electronic receipt or searching the product database.