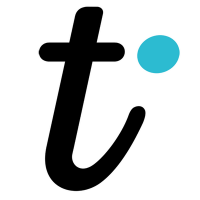 Traity releases micro-insurance product 'Kevin' in open blockchain balance sheet
Traity, a network that builds reputation standards, has collaborated with Suncorp, the largest Australian insurance conglomerate, and announced the release of a new micro-insurance product 'Kevin' in an open blockchain balance sheet.

In an 'Open Blockchain Balance Sheet,' for every new transaction that Kevin approves, it buys $10 worth of bitcoin. When a transaction ends positively, Kevin sells $10 worth of bitcoin and on negative grounds, it needs to pay the guarantee, an additional $100 into Kevin's Open Balance Sheet. This indicates that there is a 10x liability leverage that is reasonable.

"$100 may not sound like much, but it covers most of the transactions online. Furthermore, we think that this is not just about insurance but about prevention. Users who buy and sell through Kevin will be subject to reputation, and scammers will simply try to avoid it, so we are likely to see a low level of scams, just because scammers tend to prefer to be anonymous," Juan Cartagena, founder, and CEO at Traity, stated in the blog post.

The implications of this blockchain sheet are that it can be verified and audited by any person at any time rather than once a year. Also, the process is auditable and for every policy that is created, a blockchain transaction can be tracked to the increment in the balance sheet. In simple terms, an un-trusted financial entity can become as trustworthy as a well-known entity.

Also, Juan listed the areas of improvement that are needed for full transparency. Although the team uses Namecoin at this time, it is quite pragmatic and intends to move to Ethereum at right time.
To read more, please click on the link below…
Source: Traity releases micro-insurance product 'Kevin' in open blockchain balance sheet – EconoTimes