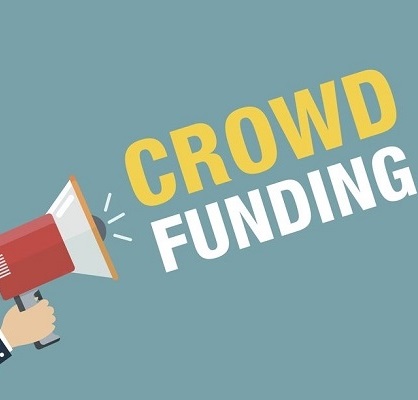 Thrive breaks crowdfunding record with A$1 million raise in under 3 hours
Thrive, an Australian fintech start-up that uses Artificial Intelligence (AI) and machine learning to automate financial tasks for small business owners, has broken Birchal's own equity crowdfunding record by hitting A$1 million in just 2 hours and 29 minutes.
Thrive equity campaign breaks record on Birchal…
$100k in 3 minutes
$200k in 8 minutes
$250k in 12 minutes
$300k in 16 minutes
$350k in 20 minutes
$400k in 27 minutes
$450k in 33 minutes
$500k in 41 minutes
$1m 2 hours 29 minutes
Thrive simplifies the bulk of the financial administration tasks for businesses through automation not seen before in a tax product aimed at SMEs.
The fintech is targeting the key industry sectors of construction, professional services, arts and media, finance and retail, hungry for the value-added services like receipt scanning, invoicing, tax forecasting and payroll.
The tech also combines a smart business account and a debit card facility – announcing a partnership with Mastercard last week. Thrive has also inked a deal with an Australian bank, yet to be announced.
Thrive has been co-founded by Michael Nuciforo and Ben Winford; long-time friends who were intrigued by the lack of support that SMEs received from their banks and cloud accounting packages in managing their finances. This campaign with Birchal marks their first ever foray into equity crowdfunding.
The Melbourne-based duo have built a strong management team with deep experience in banking, accounting, start-ups fintech and business, along with a team of engineers to round out the launch team to 12.
Nuciforo says Thrive acts like a CFO in your pocket, with all real-time financial data. This means that when you make a purchase, Thrive will use that data to categorise and reconcile each transaction.
Available via a monthly subscription, Thrive will collate data to determine borrowing capacity and the likelihood of loan repayment, delivering a ground-breaking new way to provide working capital to a business.
Nuciforo says the Thrive team of 12 have been building the tech on sweat equity for over a year.
Nuciforo and Winford have recruited experienced finance and banking heavy-hitter Kerry Roxburgh, who is a member of the Thrive Advisory Committee. Roxburgh was chairman of Tyro Payments and non-executive director of Ramsay Health Care.
"It's taken blood, sweat and tears to get to this point, and finally now we can start growing our team and set the wheels in motion to start rolling out our product to market".
The $1 million pay day will fast-track further product development, after yielding over 860 Expressions of Interest on the Birchal platform. Nuciforo believes lockdowns and quarantining has seen a rise in day share traders, which has flowed through to the campaign's result so far.
"We set a target of between $1 million and $3 million, which we felt was an audacious goal for the period of the campaign but to reach the minimum in under three hours has been gobsmacking for the team. We're now focused on getting to our maximum target of $3 million," Nuciforo says.
Birchal co-founder Matt Vitale believes Thrive broke all previous raise records due to its meticulous attention to detail when creating the ground-breaking tech. The previous fastest to $1 million was a medicinal cannabis equity raise launched by Montu last year, which was reached in 36 hours.
"Thrive was so quick out of the gates because it has built a seriously high calibre team, which has created a solution to a very common pain point facing the more than two million small businesses operating in Australia," Vitale says.
Nuciforo puts the strong early campaign success down to the team's ability to build and leverage a waiting list of 7,500 small business owners, with more than 350 of these throwing their hat in the ring with an EOI.
"Our 'coming out' party as a new brand in the Aussie fintech space has been this equity crowdfunding raise, until this year we have been operating in stealth mode" Nuciforo says.
"We've also had a very extensive day-by-day plan in place for our brand for the past five months, which we've executed against to get to this stage. We've got momentum now, and we have found this early start to our campaign extremely empowering," Nuciforo says.
Nuciforo started his career leading the tech teams at some of Australia's and the UK's largest banks. He is the former Head of Mobile Banking for Lloyd's Bank and RBS, and launched the first-ever mobile banking service in Australia at ANZ.
His first start-up was Parkhound, the Airbnb of parking, which he bootstrapped to $1 million and 100,000 members by the time it was sold in 2017.
"We believe that SMEs have been an afterthought for the big banks for decades. By completely focusing on the unique needs of the SME segment, Thrive removes the complexity of financial management by combining banking, accounting, tax and lending under a single integrated product umbrella."
"The technology we've developed puts the financial affairs of a small business on autopilot, winning back time for busy business owners and making it easy for them to stay in control of their financial destiny," he says.