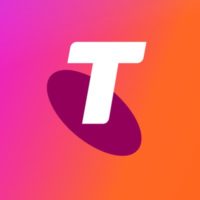 Telstra Ventures poised to invest in Blockchain
Telstra is looking to invest in blockchain companies that could help the telecommunications giant profit from a boom in mobile banking.

Rocky Scopelliti, a Telstra executive responsible for the telco's relationships with its clients in the banking, finance and insurance industries said the company is doing its research on blockchain developers with a view to finding potential future partners.

A blockchain is an online ledger designed to underpin the trading of digital currencies, such as bitcoin, or other types of digital payments or contracts. The nascent technology is widely tipped to have a profound effect on the global banking sector in the future.

"It [blockchain] is a significant and active area of interest for us," Mr Scopelliti said when asked if Telstra Ventures, the telco giant's venture capital arm, was likely to invest in a blockchain company in the near future.

"Developments in blockchain technology will be particularly important for the financial services industry in the coming years."

Hush-hush hackathon

Telstra Ventures has invested in more then 25 enterprises globally with technologies of strategic interest to Telstra. Many of these are "fintech" ventures, focused on technology for the financial services sector.

Commonwealth Bank of Australia and Telstra recently co-hosted a "hackathon" with a clutch of blockchain developers in Melbourne, he said, while declining to name the participants.

Fintech companies backed by Telstra Ventures include mobile app development platform Kony, data analytics platform Near, and customer messaging business Whispir.

The fund is yet to invest in any businesses in the emerging blockchain sector.
To read more, click on the link below…
Source: Telstra Ventures poised to invest in Blockchain | afr.com