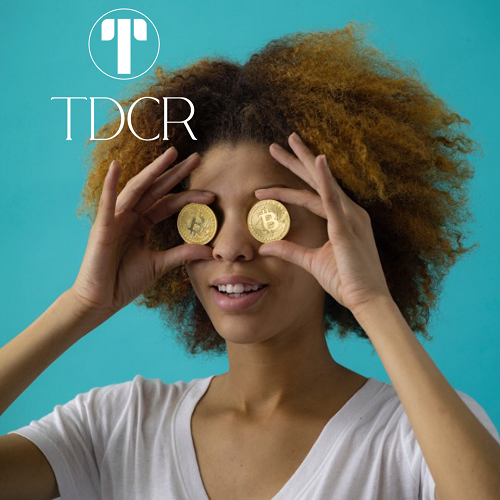 TDCR's payment rail addresses core crypto problems, invites the world to take part in a unique crowdfunding opportunity.
TDCR is in the final stages of building the first secure global payment rail to exchange cryptocurrencies with the simplicity of traditional banking apps. The Melbourne-based payment network will crowdfund its seed before a POC in December 2022.
TDCR's payment rail aims to provide a platform for exchanging cryptocurrency between individuals and organizations both locally and across borders by placing customers, retailers, services, and merchants all on in a "single network," adopting a similar role as the Visa or Mastercard platform.
The first-ever platform in Australia — and the world — will provide users access to an account secured on multiple fronts with "bank-like" features. TDCR won't function as a bank or wallet, and instead, is built on a core banking platform to assist in regulating cryptocurrency transactions and support instant transfers.
The focus lies on security, accessibility, speed and reliability to all its stakeholders. The payment rail will be the "backbone" of all digital crypto payments and would be easily accessible through the web and a mobile application, with a proposed 24-hour customer support.
Establishing a transparent transaction framework
More countries regulating the use of cryptocurrencies and more businesses going digital have just set the stage for TDCR to establish a core framework that makes cryptocurrency transactions as transparent as banking.
"Although cryptocurrencies raised the concerns of investors, regulators, and customers in the early stages, those days are gone. Crypto has broken through as the disrupter for international banking and currency exchange," said Jeffrey Cole – Director of the Centre for
the Digital Future. "Regulators are embracing cryptocurrencies rather than challenging it. Cryptocurrencies will present extraordinary opportunities for old and new players alike." Cryptocurrency frauds continue to shake the confidence of potential investors, with hackers
stealing $1.9 billion worth in cryptocurrencies in 2020, down from $4.5 billion in 2019.
TDCR ensures transaction security by storing customer accounts in a highly secured data- store service. The security is at par with "top secret" government information. "As cryptocurrency moves into the mainstream of society, people will need confidence that transactions are secure, transparent, and comply with the laws of the land. The TDCR platform will provide that confidence," said Stephen Conroy, former Australian Federal Minister for Broadband, Communications, and the Digital Economy.
Marking a milestone With features such as the ability to link physical TDCR cards and in-country peer-to-peer payments on the TDCR network without fiat conversion, TDCR marks a milestone in the
transition to digital currencies.
"The global quantum shift to a virtual currency means that a solution such as TDCR will become a mainstream platform to help regulate the cryptocurrency market to stabilize, legitimize and offer consumers and investors confidence," said TDCR's Executive Director
and Founder John Fenga.
"We are raising capital via the crowd. Why? Just as TDCR wants every owner of crypto to be able to safely and reliably access their coin, we want every Australian to have the chance to own part of this big bold innovation."
TDCR's payment rail works in a single closed-loop system — an essential feature for transacting securely in cryptocurrencies. It also stores members' crypto assets for instant payments or conversion. Its merchant solution is straightforward, requiring downloading the
app and setting up the account, making it an extremely scalable solution for retailers.
TDCR plans to open its capital raise within the next few weeks with OnMarket, Crowd- sourced Funding. They are now accepting Expressions of Interest registrations here https://www.onmarket.com.au/offers/digital-currency-reserve-eoi/