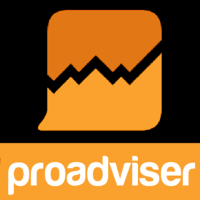 Sydney roboadvice startup ProAdviser is a cheaper way for millennials to get investment advice
When finding good financial advice is outside your budget, important questions about goals and risks can become hard to manage and execute. Buying based on recommendation means that your needs are met through a wider range of more realistic choices, and a realistic assessment of what your money can do gives you more protection and certainty, but like most things it comes at a price.

Sydney startup ProAdviser aims to slash the hefty price of financial advice with an online fund manager and investment adviser. The online platform manages all the trades, investment, and administration for the client.

"What we've essentially brought to the market is a quicker, cheaper and easier way to get investment advice," said Nikhil Sreedhar, cofounder of ProAdviser.

Typically only one in five clients seek advice from a financial planner, with high fees being the main deterrent. Financial advisers are expensive, costing anywhere between $2000-$3,000 just to get an investment strategy for a $20,000 account. With Sreedhar and his cofounder Schuman Zhang's experience working in the industry, they figured out a way to scale the entire financial advice process online.

"We're looking not to compete against financial advisors but actually to work along with them and enable the remaining four out of five clients that don't get advice to actually have that opportunity as well," said Sreedhar.

ProAdviser will only cost $0.64 per day for a $20,000 account to be professionally managed, making it affordable to people who would not normally consider seeking financial advice.
Source: Sydney roboadvice startup ProAdviser is a cheaper way for millennials to get investment advice – Startup Daily