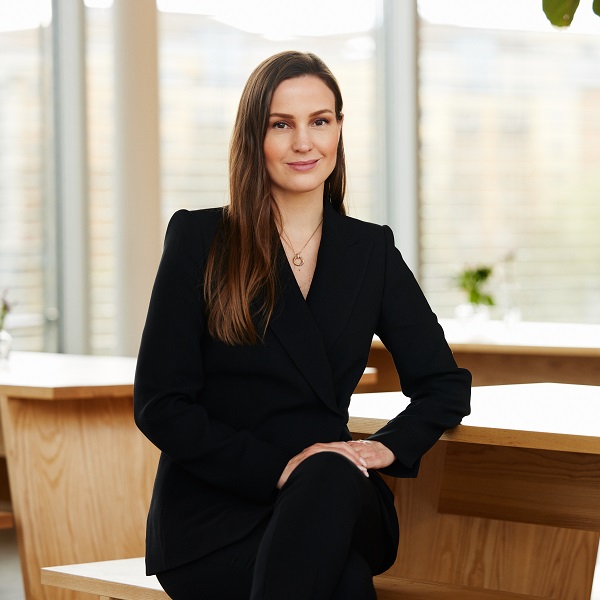 Sweden's Brite Payments raises $60 million to accelerate instant bank payments across Europe
Brite Payments, a leader in instant bank payments, has announced a $60 million funding round led by specialist B2B software investor Dawn Capital and joined by Headline and existing investor Incore. Brite leverages open banking to offer businesses easy-to-integrate, instant account-to-account (A2A) payments and payouts.
The fundraise follows a breakout year for Brite. The Stockholm-based company was founded by experienced payments exec Lena Hackelöer in 2019 and is now one of Sweden's fastest-growing fintechs. During 2022, Brite more than doubled its transaction volume and revenue, and reached profitability. Today, its offering is available in 25 countries across Europe through connections with 3,800 banks, touching more than 350 million end consumers.
Brite will use the fresh funding to accelerate its geographic expansion, strengthen its presence in existing markets, and invest further in product development. Notably, the capital will drive further development of the Brite Instant Payments Network (Brite IPN); a proprietary network that is the backbone of the company's offering. Brite IPN facilitates 24/7 instant processing 365 days a year, and offers significant advantages over traditional open banking payments – including taking full receipt of funds and settling them rapidly on behalf of merchants, in the currency of their choice.
The round was led by Dawn Capital, an early backer of other Swedish fintech category leaders, including iZettle (sold to PayPal for $2.2B) and Tink (acquired by Visa for $2.0B). The funding round was joined by Headline, a global VC firm that has backed rapid growth fintechs around the world, including Pismo, the Brazilian payments infrastructure provider (exited to Visa for $1.0B). These major new investors join existing Brite backer Incore Invest, which has further strengthened its position. The fundraise is a clear sign that fintechs demonstrating sound business fundamentals, sustainable growth, and a clear path towards profitability can secure high-level venture backing despite the funding slowdown in the sector.
Lena Hackelöer (pictured), Founder and CEO, Brite Payments, said, "We see account-to-account payments gaining momentum across Europe, but merchants are still struggling to realise the full potential for their businesses. That's why we've built a complete instant A2A payments and payouts offering that can be plugged into any checkout, while eliminating operational hassles such as settlement accounts, reconciliation or FX. 2022 was our breakthrough year, and with this funding round, we're ready to accelerate our growth and bring Brite to more markets and checkouts across Europe."
Brite serves customers in a growing number of industries and verticals where instant bank payments and payouts offer numerous advantages over traditional card-based payments. A2A payments – including instant payments facilitated by open banking – deliver operational cost-savings, a smoother customer experience, reduced fraud risk and elimination of chargebacks. Globally, A2A payments are expected to record double-digital annual growth over the next five years.
Josh Bell, General Partner, Dawn Capital, said, "We are on the cusp of open banking 2.0. The prospect of real-time account-to-account payments becoming mainstream across Europe is on the horizon, and Brite stands to be the category leader. We've been on the ground in this space from the start, with early investments in Swedish fintech leaders including iZettle and Tink, and we believe Brite is on an equally stellar path. Lena is an extremely impressive CEO with first-rate domain knowledge and the all-round skills to build another market-leading global fintech from Europe. Deploying a driven bootstrap approach, Lena and her talented team have built a company with an impressive product and have rapidly reached profitability – a real feat for an early-stage open banking startup. We now can't wait to help power Brite onto the world stage."
Jonathan Userovici, General Partner and Fintech Practice Lead, Headline, said, "Companies like Brite are rare. Laser-focused on execution, they have built a great, real fintech product away from the spotlight. They reached profitability last year by offering a superior merchant and consumer product while quickly growing revenue. Open banking is at an inflection point and the main driver of competition in the financial industry. With Brite, Lena and her team are building the category winner we have been looking for in a space that grows yearly at a double-digit pace."
Nicolai Chamizo, Partner, Incore Invest, said, "Brite Payments has built the technical foundation for tomorrow's payments – and I believe they will go from strength to strength as open banking payments continue to gain acceptance. We have been closely aligned with Brite's vision for instant payments and payouts since the start, and it was a natural step for us to strengthen our position and deepen our commitment as Brite achieves this significant milestone."