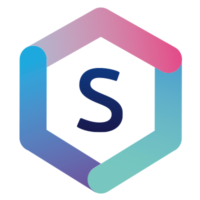 SuiteBox appoints CTO to drive ongoing innovation
SuiteBox, the mobile office solution for professionals, has appointed Isaac Young as Chief Technology Officer. Mr Young will be tasked with driving ongoing innovation and enhancements to the SuiteBox platform and to lead the company's integration projects with large channel partners.
Ian Dunbar, SuiteBox CEO, said: "I'm delighted that Isaac has agreed to join SuiteBox. Isaac will be responsible for ensuring the SuiteBox platform is robust and scalable, and that the software keeps pace with growing demands from financial service professionals. It is a key strategy of ours to bring on channel partners through which the SuiteBox offering can be deployed to large groups of financial advisers. Isaac's global technology management experience makes him ideally suited to leading these critical projects.
"SuiteBox addresses problems that exist across the globe and across many professional industries. It is becoming harder for professionals to meet face-to-face with their clients due to time pressures and the global nature of business today. At the same time regulation and compliance demands have ramped up significantly, resulting in a need to record and store client engagements. SuiteBox addresses both issues, allowing professionals to spend more face-to-face time engaging with their clients, without the inconvenience of travel and leaving their office, while offering a compliance solution and recording tool," said Dunbar.
Over the past 10 years Mr Young has worked in financial services technology within global banks UBS, Rabobank and Commerzbank. He has extensive experience in software development, technical architecture and a commercial appreciation of how technology can best support the needs of a business. Isaac has a proven track record of leadership and delivering software solutions to clients.
The SuiteBox technology programme that Mr Young is responsible for includes:
–          delivering value-added innovation and enhancements that will deliver unique solutions for our clients;
–          ensuring a robust, scalable, and well-controlled operating environment to deliver excellent outcomes to clients;
–          managing the integration of channel partners across the globe;
–          managing the operating architecture, including potential insourcing of some outsourced solutions; and
–          achieving an appropriate level of risk management and controls.