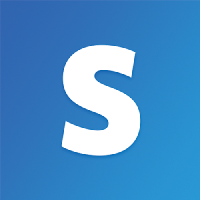 Stripe's valuation nearly doubles to $9.2 Billion
The most valuable U.S. financial-technology startup is extending its lead.

Stripe Inc., whose software is used by businesses to accept and track digital payments, will be valued at $9.2 billion in a new funding round that is being completed, the company said.

That valuation, which includes roughly $150 million in new cash being raised, nearly doubles the privately held company's $5 billion price tag in a July 2015 round. Stripe was already valued higher than other U.S. "fintech" startups such as Social Finance Inc. and Betterment Inc.

The leap comes as other fintech firms and some Silicon Valley tech startups struggle to maintain their valuations. Payments company Square Inc. has seen its share price stagnate since going public in 2015, although its stock jumped 2.6% on Friday, closing at $12.75, the highest since May.

Stripe's investors think the company can capitalize on the fast growth of online payments as consumers transfer more of their offline spending to internet retailers and as Stripe continues to expand internationally.

Stripe is approaching Square's payment volume but hasn't eclipsed it yet, according to a person familiar with the matter. However, Stripe is growing much faster than Square's expected growth rate of 40% this year, this person said. Square said it processed $13.2 billion of payments in the third quarter.

The two companies generate revenue by taking a small percentage of every transaction that merchants process with their software, though much of Square's volume comes from physical stores and merchants, while Stripe's volume comes from online transactions. Stripe says half of all U.S. internet users have made a payment through a merchant using Stripe—up from a quarter last year, but it declines to comment on its transaction volume.

Stripe's new round is being co-led by CapitalG, an investing arm of Alphabet Inc., and General Catalyst Partners, one of Stripe's earliest investors. Other existing investors, including Sequoia Capital, are also participating.

Sequoia Capital partner Michael Moritz said it was a bullish sign that Stripe is able to sell new equity at a significantly higher valuation in a "buyer's market."Stripe said it separately received a credit line from banks including J.P. Morgan Chase & Co., Goldman Sachs Group Inc., Morgan Stanley and Barclays PLC.

Stripe has now raised some $460 million. On Monday, the company filed paperwork in Delaware authorizing the sale of new shares, according to private-share marketplace Equidate.

Chief Financial Officer Will Gaybrick said Stripe raised the money to acquire companies and invest further in international expansion. Stripe launched in Japan, France, Singapore and Spain this year, and has acquired three smaller firms.

Stripe was founded in 2010 by Patrick and John Collison, two 20-something Irish brothers who left before graduating from their respective colleges, Massachusetts Institute of Technology and Harvard University. Stripe quickly developed an enthusiastic following among Silicon Valley startup software developers, who say Stripe's tools make it easy to start an online account, add a small bit of code, and accept credit and debit cards on the web or inside a mobile app—bypassing lengthy agreements with banks and traditional payments providers.

Stripe's valuation is partly built on the belief that more commerce will move from shop registers to websites and mobile apps, even when people are in stores, because of the advent of mobile wallets such as Apple Inc.'s Apple Pay or J.P. Morgan's Chase Pay that can be tapped or scanned at the checkout counter.

Only about 9% of retail commerce world-wide in 2016 is expected to be conducted online, according to research firm eMarketer, and online commerce is expected to grow 23% in 2017, versus just 6% for all retail commerce.
To read more, please click on link below….
Source: Stripe's Valuation Nearly Doubles to $9.2 Billion – WSJ