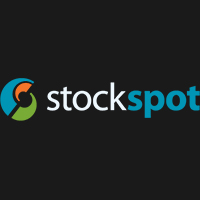 Stockspot set to revolutionise the investment landscape with new technology
Fintech company Stockspot is set to revolutionise the Australian investment landscape, by becoming the world's first automated investment service to offer clients the option to personalise their portfolio with investment themes.
Stockspot Themes is a new offering that lets qualifying investors steer the direction of their portfolio, by choosing from 14 different investment themes, including socially responsible shares, global shares, property and international bonds. Themes are combined with the Stockspot Model Portfolios to create personalised portfolios that are diversified across thousands of companies.
"Some of our clients already own Australian shares, so want more of a tilt towards global shares in their portfolio. Likewise we have clients coming to us asking if they can have more focus in a certain region (Europe or Asia), asset class (bonds or property), or factor like dividends or ethical shares."
The service has been made a reality by Stockspot, which has developed complex algorithms that analyse client investment goals and risk tolerance to determine how much of the portfolio can be allocated to their chosen investment themes. Themes can be mixed and matched by each client, resulting in 1,000 possible portfolio combinations that are continually reviewed and rebalanced.
CEO, Chris Brycki, expects that young professionals and high-net worth individuals will embrace the Themes service, as they are early adopters of technology and already look to automated investing as an alternative to managing their own investments.
"Up till now, Australians have been attracted to automated investing because of the low fees and convenience. The ability to pick themes gives it a new dimension since customers can have added control over the direction of their portfolio and where their money is invested," said Chris
High-net-worth individuals seeking face-to-face advice is on the decline and with the continual adoption of enabling technology, Chris says this is only going to drop even further. This trend has been further demonstrated by the Royal Bank of Scotland cutting over 500 face-to-face advisor roles, as customers turn to 'robo-advisors', like Stockspot.
A 2016 Robo-advising study by KPMG estimated that half of the US$2.2 trillion managed by automated investment advisers in 2020 will come from high-net-worth investors and out of existing investments rather than from new clients.
The desire to be in control and have flexibility is evident by the rapid growth of Self-Managed Super Funds (SMSFs) in Australia, which now account for $595 billion of assets or a third of the superannuation system. 25% of Stockspot clients are SMSF trustees or clients with net assets of over $500,000, a trend that Chris Brycki says highlights that customers want more flexibility and control over their investments while realising technology is key to reducing unnecessary costs.
Chris said: "We see Themes as the next step on the journey to converting high-net-worth investors, one of our key customer segments, to automated investing."
"Themes lets investors choose the direction of their portfolio, while still accessing the benefits of automated investing which include convenience, regular rebalancing and lower fees."
The Themes available:
Australian shares
Australian dividend shares
Australian large companies
Australian small companies
Australian socially responsible shares
Global Shares
US Shares
Global (non US) shares
European Shares
Japanese Shares
Chinese Shares
Asian large companies
Property
Australian Property
Global Property
Defensive themes
High interest cash
Global bonds
For more information visit https://www.stockspot.com.au/how-it-works/stockspot-themes/