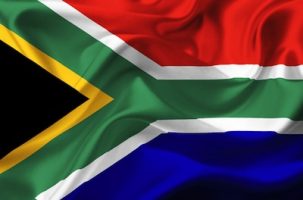 South Africa to establish a strong foothold in Fintech Sector
The next fintech and blockchain revolution is waiting to happen in South Africa. The country is already home for some of the most innovative startups, and with the new fintech wave catching up, more startups are expected to raise their heads by the end of this year.

According to a leading regional startup news platform, most of the innovations in the year 2017 will be focused on mobile payments, digital banking, Bitcoin, SME financing, data analytics, real estate and automation solutions. Incidentally, all these priority areas present an opportunity for the implementation of blockchain technology.

The developing world is increasingly moving towards mobile payments. The rise of mobile wallet services in countries like India and other African nations are good examples of the growing trend. The likes of Bitpesa in Kenya and Nigeria have already implemented bitcoin-based solutions for payments, fund transfer, and remittance.

Mobile payment solutions enable the unbanked and underbanked population to send/receive money and make payments. The next logical step towards financial inclusion will be digital banking. The digital banking solutions can be offered either independently or as an additional layer over mobile payments solution. This year will see the launch of two digital banks, Discovery Bank and CBA Tyme in the region.

These digital banks will be able to offer a whole suite of banking and financial services to the population without needing a single branch. The use of blockchain technology will further streamline the banking services by reducing transaction and operation costs while increasing efficiency. The use of blockchain will also give these financial services an opportunity to join the league of bigger banks which are currently involved in the development and implementation of distributed ledger solutions.
To read more, please click on the link below…
Source: South Africa to Establish a Strong Foothold in Fintech Sector – NEWSBTC