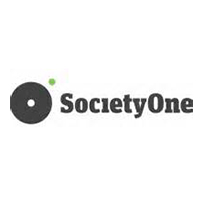 SocietyOne's Yetton: loans soar as banks struggle
New SocietyOne chief Jason Yetton says its loan book is healthy despite mixed economic conditions and record loan growth that pushed the nation's biggest marketplace lender through the $100 million barrier.

Mirroring similar trends by other new "fintech" companies, SocietyOne yesterday revealed $30m of new personal loans and agribusiness finance had been written in the first quarter, pushing total lending since August 2012 past $100m.

Rival online "peer-to-peer" or "marketplace" lenders, which directly match borrowers with investors, include RateSetter and DirectMoney, which have also been posting record growth.

Meanwhile, the banks' bad debt charges have risen because of the mining slowdown and lending to sectors facing structural challenges, such as retail.

According to the Westpac-Melbourne Institute survey, consumer sentiment slid 4 per cent this month amid worries about family finances. Separate data from the Australian Financial Security Authority showed personal insolvencies increased 2 per cent in the March quarter compared to a year ago.

Consumers searching and applying for personal loans soared 40 per cent in the first quarter, according to comparison website finder.com.au, which yesterday claimed almost half of Australians with a loan felt anxious, stressed or trapped by their debt.

Mr Yetton, a former Westpac banker in its retail division, said lenders were most exposed to problem loans when there were rapid rises in interest rates or unemployment. He said another concern would be customers overloading on debt, but noted many were ahead on loans and keen to pay down borrowings.

"I'm not naive enough to say there aren't challenges out there … but on the average those challenges are reasonably similar to the ones we've faced for the past two to three years and most would not be predicting a sharp negative impact in the areas I've mentioned," he said.

According to SocietyOne, problem loans — defaults and total impaired loans — are running at 70 basis points of the portfolio. Defaults, arrears between 90 and 179 days, are 50 basis points. Most borrowers are seeking to consolidate credit card debt, followed by home renovations, buying a car and taking a holiday.

"Our experience to date, albeit in a high growth area, is that the overall delinquency rates and bad debt profiles are not dissimilar. In fact you could argue it's a little bit better than what I've seen in previous roles," Mr Yetton said.