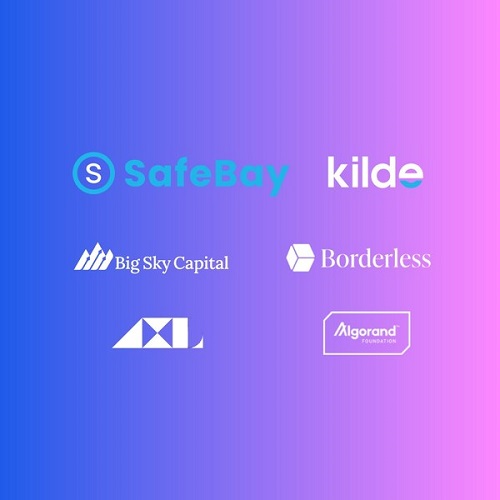 Singaporean digital private debt platform Kilde raises USD 1,115,000 seed round
Kilde, a digital private debt platform based in Singapore, announced today that it had received a USD 1,115,000 seed round investment from Big Sky Capital, Borderless Capital, AXL ventures, Algorand Foundation, and angel investors.
Kilde provides accredited and institutional investors with access to meticulously evaluated private credit deals, offering the potential for annual returns of up to 13.5%. To date, Kilde investors have realised a yearly return of 11.9%, with a track record of 0.0% historic defaults. Investors can also take advantage of monthly coupons and have the flexibility of penalty-free early redemption every three months, ensuring a range of beneficial options.
The recently secured seed funding will enable Kilde to accelerate its growth trajectory and further develop its proprietary technology. With this capital injection, Kilde aims to enhance its platform's features, scale its operations, and expand its market reach. In addition, the investment round also empowers Kilde to drive the development of Kilde's newest flagship project SafeBay.
Radek Jezbera, CEO of Kilde, said, "We are thrilled to have secured this seed round funding, which reflects the confidence of our investors in our vision and business model. To date, we have witnessed a surge in interest in private credit investments in 2023 from the family offices and HNWIs. Greater liquidity from investors allows us to focus on larger deals and negotiate better terms."
According to Prequin, private credit has grown in step with the expansion of private equity over the past decade. It offers a range of strategies and access points for investors of all types, with more than US$1 trillion in outstanding allocations as of April 2022.
Jahn Karsybaev, Managing Partner at Big Sky Capital, said, "The past three quarters have proven to be the most conservative for investors. Robust solutions like Kilde provide diverse investment opportunities regardless of market conditions. We see tremendous opportunity in technology-enabled solutions with a focus on long-term plays. Furthermore, Kilde's executive team's ability to execute on defined strategy is second to none."
At the same time, Kilde has announced the development of a new treasury management system called SafeBay. This system, built on blockchain technology, is designed to help blockchain-native companies manage their short-term financial assets. With SafeBay, Kilde aims to provide a full range of credit products compliant with industry regulations and can operate on the blockchain.
In partnership with the Algorand Foundation, SafeBay will establish a regulatory-compliant infrastructure that bridges off and on-chain fixed-income capital markets. This approach lays the groundwork for a secure and compliant financial ecosystem. Safebay is planned to launch to the public in Q3 of 2023.
Bjorn Holta, Director at SafeBay, said, "Real-world-asset tokenisation presents a compelling application in the form of collateralisation. This function, which has proven successful in traditional finance's credit markets over decades, holds great potential when transferred onto the blockchain. By doing so, we can facilitate the development of a DeFi yield curve alongside the digital assets community. This advancement will create investment and arbitrage opportunities that can ultimately drive widespread adoption of Institutional DeFi."