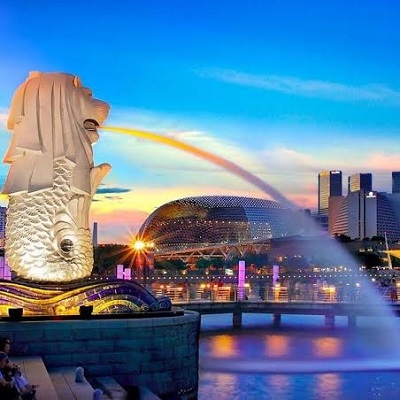 Singapore is laying the groundwork to snatch a piece of fintech's multi-trillion-dollar industry
Even though Singapore is a poster child for the adoption of digital payments, it has long struggled to persuade its traditional businesses, like food hawkers, to accept payments other than cash. Circumstances changed last year, and one can now pay for a plate of chicken rice by scanning a QR code or swiping a credit card. While the country has no immediate plans to pulp its notes and melt its coins, the Monetary Authority of Singapore has spearheaded several initiatives that are changing how people use money in the city-state. Along the way, it is creating a fertile ground for a burgeoning fintech industry.

The peer-to-peer fund transfer service PayNow is one recent innovation. Launched by MAS in 2017, PayNow is integrated into the banking apps of 11 local financial institutions, as well as payment providers such as Grab Pay and Singtel Dash. MAS says that 80% of Singapore's population is using it for small payments and instant transfers of as much as SGD 5,000 (USD 3,700)—some banks log even higher amounts. In 2020, the service added 1.6 million individual users and signed up more than 200,000 new businesses. The system linked up with Thailand's PromptPay in April, making it possible to send money across borders with just a few taps.

Another initiative is the Singapore Financial Data Exchange, which was established in December. It allows residents who hold a SingPass, a form of digital ID, to aggregate their personal financial data from bank deposits, loans, investments, and retirement savings accounts in one place. Apps like the government-run MyMoneySense can collect the data and analyze a user's financial situation if he or she issues authorization.
To read more, please click on the link below…
Source: Singapore is laying the groundwork to snatch a piece of fintech's multi-trillion-dollar industry | KrASIA