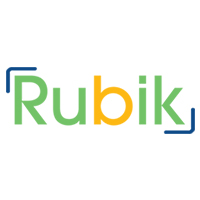 Rubik to Appoint Peter Clare to Board
Rubik Financial Limited (ASX: RFL), a leading fintech company delivering innovative banking, wealth and lending solutions to the financial services industry, is pleased to announce that Peter Clare will join the Rubik Financial Limited Board, effective 1 July 2016.
Peter has been in the banking industry since 1995, most recently as the Chief Executive Officer of Westpac New Zealand Limited, a division of Westpac Banking Corporation Limited.
He is a member of several fintech related boards, including being Chairman of ChimpChange and REFFIND and a director of Scottish Pacific Group Limited, Digicash, and Capital Market Technologies, among others.
He has completed an MBA at Macquarie University and holds a Bachelor of Commerce in Accounting, Finance and Systems from the University of New South Wales. Peter is a member of the Australian Institute of Company Directors and the Governance Institute of Australia, and a fellow of CPA Australia and the Financial Services Institute of Australasia (FINSIA).
Rubik Chairman, Craig Coleman said, "Attracting someone of Peter's calibre is testament to Rubik's increasing maturity and vision for growth. Peter's skills and experience, combined with his network in the banking and technology sectors, will be of great value in helping to drive Rubik's future success".
According to Peter, "I'm excited by the opportunity Rubik presents. The fact that Rubik is front and centre of providing solutions that move clients from legacy systems to cloud based platforms, fits perfectly with my professional experience in banking and my passion for technology".