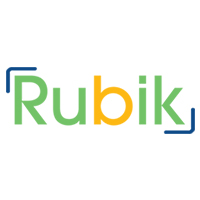 Rubik announces new National Account Manager Mortgages
Australian listed fintech, Rubik Financial (ASX:RFL) is pleased to announce the appointment of Jay Ellis as National Account Manager, Mortgages.
Ellis's expertise in strategic sales across mortgage platforms & aggregation services includes working with some of Australia's leading businesses in the Mortgage and Finance Industry.
Most recently he was Strategic Partnerships Manager at Plan Australia, where his role was helping national mortgage groups achieve their growth and soles targets with a key focus on leveraging technology.
While at Advantedge he worked on the national migration of Brokers onto Podium Broker Portal across PLAN, Choice and FAST aggregation businesses. This included responsibility for the national roll out of an extensive training programme on a range of courses, such as Managing your Business and CRM essentials, fast tracking his understanding of the needs of brokers and their support staff.
According to Rubik CEO, Iain Dunstan, 'Jay's intimate understanding of the needs of Australian mortgage brokers and the technology to support them is highly relevant to our mortgage business. Importantly, his experience in training delivery is critical to our clients as we continue to expand the number of clients and broker networks using Rubik technology.
Rubik's mortgage solutions clients include ANZ, Vow Financial, Rams, Loan Market, and Astute. Ellis will be based in Rubik's Melbourne office.