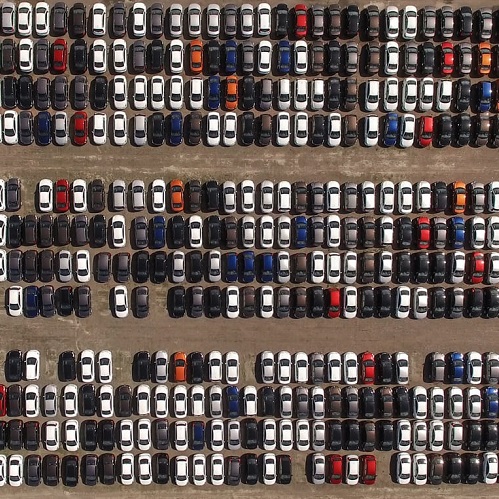 Revolut to launch innovative Car Insurance in Ireland
Revolut, the global financial superapp with more than 28 million customers worldwide, and more than two million in Ireland, will launch Revolut Car Insurance in Ireland, offering customers competitive pricing, flexible product options, and a quick and easy user experience.
From today, the waitlist for Revolut Car Insurance is being rolled out to customers in Ireland – which will launch this spring. Focused on flexible and transparent pricing, Revolut's refreshed price benchmarking offers premiums of up to 30% cheaper than the next best provider in the market. Additionally, Revolut will offer eligible customers additional discounts of up to 25% off if they enable the Smart Driving feature through easy installation of a device that plugs directly into the car's accessory socket.
For the customers that opt in for Smart Driving, Revolut will price the customers individually based on their driving behaviour. Once Revolut Car Insurance is launched, customers using Smart Driving will have the ability to get better rates every year.
Revolut will be the first in the market to provide an app-based Car Insurance journey, making insurance more convenient for customers. The quick and easy onboarding journey is fully digital with less than 5 minutes to get a quote for those eligible – several times faster than the market standard.
With both annual and monthly payment options available, Revolut Car Insurance will offer customers flexible payment options with no hidden fees such as interest rates on monthly payments, widespread in Ireland today.
The in-app policy management offers customers an end-to-end digital journey . As a truly flexible service, customers can cancel at any time without incurring any extra costs.
Balazs Gati, Revolut General Manager Insurance, said, "We're delighted to announce that Revolut Car Insurance will soon be available in our superapp, offering our customers in Ireland a convenient way to insure their vehicles. We have worked to provide great pricing, flexible and bespoke plans, and a hassle-free user experience.
"We've taken a fresh approach to car insurance, and we're looking forward to hearing feedback from our customers over the coming weeks."