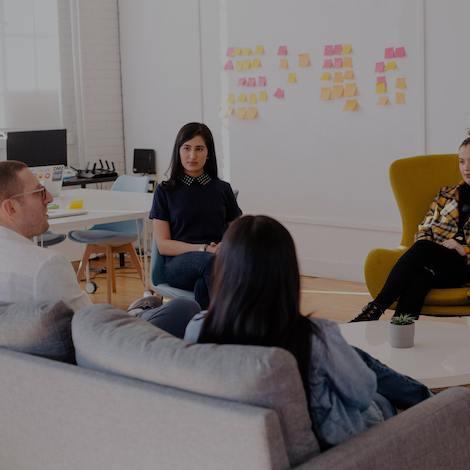 Revolut hiring for new roles to drive the development of mortgages
Revolut, the global financial super app with 30 million customers worldwide, have announced a significant expansion of its team as it gears up to develop innovative mortgage products. With a vision to revolutionise mortgages and provide customers with seamless digital solutions, Revolut is looking to hire employees across the world to bring the innovative app to the home financing space.
The career roles, being rolled out on the Revolut Careers page, include Mortgage Product Managers, Mortgage Credit Managers, Business Compliance Managers, Software Engineers, Technical Product Managers, and more. The new roles continue Revolut's mission to create a community of forward-thinking people that are personally and professionally invested in building the global super app's mortgage offering.
The new teams will bring together experienced talent and inspirational new voices to build a collaborative space to learn and grow. The expansion of the team will ensure Revolut has the expertise and capabilities required to create industry-leading mortgage offerings that meet the evolving needs of its customer base. Mortgages will join Revolut's existing suite of credit products including Loans, Credit Cards, and Pay Later.
Overall, Revolut is looking for candidates with hands-on experience building products and features for mortgages, strong experience in making data driven decisions, and people who can deliver excellent results that exceed requirements.
Some of the roles are specifically for candidates living and with the right to work in Ireland. Examples include a Mortgage Product Manager and a Mortgage Credit Manager. The Mortgage Product Manager role will set the vision for Revolut Mortgage products and  understand how it connects to Revolut's goals. The successful candidate will help to build a Mortgage credit product with world class customer experiences and understand the full mortgage credit life cycle of a customer.
The Mortgage Credit Manager role will be responsible for designing the credit risk policies, procedures and strategies for launching Revolut's retail lending Mortgage product in Ireland. The successful candidate will have a good business intuition on risk adjusted return requirements, and use data to manage and adjust the portfolio returns.
Joe Heneghan, Partner and CEO of Revolut Europe, said, "We're focused on enhancing our offering to provide our customers with frictionless, accessible products and services. As a next step in our journey we're exploring the option of adding mortgages to our global financial super app, joining our suite of credit products including Loans, Credit Cards, and Pay Later. We're looking for talented people to join our team of more than 6,000 employees around the world."
For those interested in joining Revolut's talented team and shaping the future of mortgage products, please visit Revolut Careers for more information on available roles and how to apply.