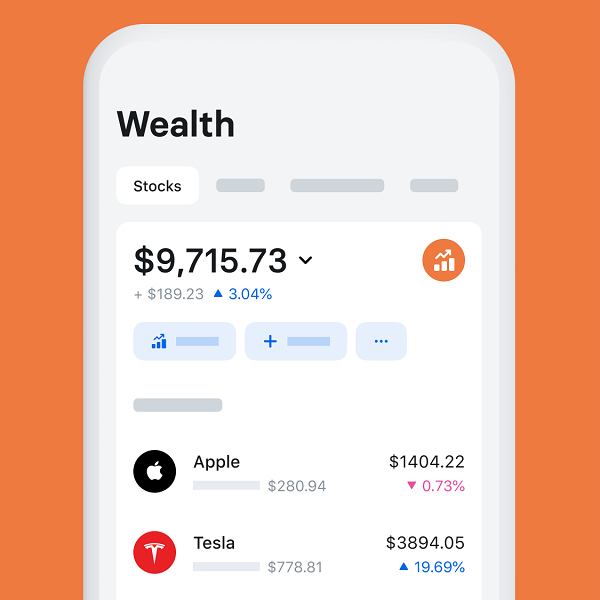 Revolut Australia secures variation to licence for securities trading, prepares to launch stock trading service
Revolut, the global fintech company with 16 million retail customers worldwide, has had its Australian Financial Services Licence (AFSL) extended to include securities trading.
The amended licence, granted by the Australian Securities and Investments Commission, will enable Revolut Australia to launch stock trading in the coming months. Metal customers will be able to trade commission-free while Standard and Premium customers will receive a monthly allowance of commission-free trades.
Once available, Australian customers will have the opportunity to buy fractional shares on the NYSE and NASDAQ, through the Revolut app. The feature will give customers access to stocks from popular listed companies such as Amazon, Tesla, Coca-Cola, and Netflix, for as little as US$1. Revolut's trading feature also provides customers live price updates and market performance data.
"We're building a financial super app to help people manage all things money. The amendment to our AFSL puts us on track to deliver our fractional trading feature here in Australia, which has proved very popular amongst our customers in the UK and across Europe," said Matt Baxby, CEO of Revolut Australia.
"With the variation to our AFSL, we're eager to fast track the rollout of our trading product to address many of the common barriers that Aussies face when it comes to trading US stocks.
Namely, we want to simplify and streamline the experience, and with our market leading foreign exchange rates, our customers are able to get more from their money, all from within the Revolut app."
Revolut Australia has over 100,000 customers since it launched in August 2020, and has been rolling out new services for Australian customers at a rapid pace. Revolut Australia currently offers a multi-currency transaction account, a cryptocurrency and commodities exchange service, shopping rewards, a donations platform, and linked Junior accounts for children aged 6-17.
Revolut recently raised US$800 million in Series E funding at a valuation of US$33 billion. Its recent backers include Softbank and Tiger Global.