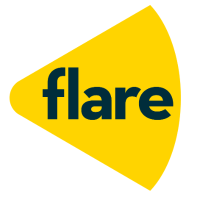 Reinventure backs Flare HR to disrupt default super
Westpac Banking Corp's venture capital fund Reinventure Group has taken a stake in Flare HR, a start-up that has built software that promises to enhance company engagement with employees and disrupt the $9 billion default superannuation market.

Reinventure Group has invested more than $1 million in a recent seed fundraising round by Flare, which has spent a year building a cloud-based platform that will launch in May. The Sydney-based company has a dozen full-time staff working in the fintech hub Stone & Chalk and expects to grow to 30 people over the next six months.

Flare's software, which manages the on-boarding of new employees and various human resources functions including performance reviews and internal communications, will be provided free to small-to-medium-sized enterprises. The company will earn a revenue stream from the delivery of financial services and products, such as superannuation, insurance and advice.

It's a model similar to Zenefits, one of the fastest-growing software start-ups in US history, which is valued at around $US4.5 billion after three years of operation.

But the Zenefits story also shows the pitfalls of fast growth: the company is facing a compliance scandal after it was revealed employees had not been properly licensed to sell health insurance products. To avoid Zenefits' headaches, Flare is partnering with existing holders of Australian financial services licences, who will provide the financial advice.