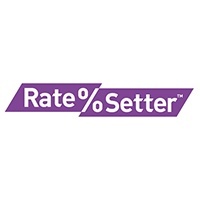 RateSetter hits $1m in interest payments
RateSetter, which facilitates small loans between retail lenders and "over 2,000 creditworthy borrowers", has announced it has now paid out $1 million in interest payments to lenders.

The fintech platform has facilitated $35 million in loans, with defaults representing "less than 0.19 per cent of loans funded" (ie, less than $65,500).

RateSetter also operates a 'Provision Fund', funded by borrowers, which ensures "investors have received every cent of principal and interest due to them".

The Provision Fund currently contains more than $1.4 million, according to RateSetter.

RateSetter chief executive Daniel Foggo said reaching $1 million in interest paid is a "significant milestone" for the company.

"With interest rates at record lows, and a volatile share market, the lending rates on our platform of up to 10 per cent are proving an attractive option for everyday investors looking for better yield," Mr Foggo said.

Fifteen per cent of the lending on the RateSetter platform is sourced from self-managed superannuation funds.

"This milestone shows just how quickly the sharing economy is reshaping finance in Australia," Mr Foggo said.

"The $1 million earned by our lenders would've previously been destined for a bank's profit pool, but by connecting investors and borrowers together, both groups get to share in the benefits and get a better deal.
Source: RateSetter hits m in interest payments – InvestorDaily