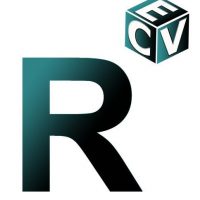 R3 to raise up to $US200m from 42 global banks for blockchain trials
R3 CEV, the consortium of 42 global banks – including some of Australia's biggest institutions – that is investigating how to employ blockchain technology in financial services, is planning an equity capital raising of up to $US200 million this year.

Commonwealth Bank of Australia, National Australia Bank, Westpac Banking Corp and Macquarie are members of the R3 consortium that formed last year, so will be considering over the coming months the extent of their participation in the deal.

Banks are investigating how to use blockchains, which could cut billions of dollars of costs from their organisations but also be disruptive given banks' roles as trusted intermediaries and the fact that blockchain technology eliminates intermediaries.

It is understood the capital raising was proposed by the banks pursuant to an initial advisory service agreement signed with R3 last year. The new equity will go into one of three companies in the R3 group – the consortium distributed ledger group (DLG), which will be spun off.

R3 also comprises a legal and research centre and the R3 holding company, which has plans to work on developing blockchain applications in conjunction with clients.

Ramping up marketing

Before voting on whether the capital raising will proceed, the 42 banks – which also include Barclays, Credit Susse, HSBC and Wells Fargo – asked R3 to provide a preliminary outline of what level of capital might be needed. In presentations with banks in Australia in recent weeks, a slide deck proposed a figure of up to $US200 million.
To read more, please click on the link below:
Source: R3 to raise up to $US200m from 42 global banks for blockchain trials | afr.com