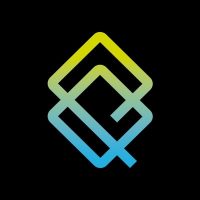 Qumram celebrates RegTech award success
Qumram, the leading global provider of RegTech, digital compliance and risk management solutions for the financial services industry, has been declared winner of the prestigious 2016 Private Banking International (PBI) award for Outstanding Front-End Digital Solutions Provider.
Qumram has also been shortlisted as finalist for the WealthBriefing Swiss Awards 2017 in two categories: Best Compliance Solution and Most Innovative FinTech Solution.
The inaugural PBI Switzerland Awards ceremony was held in conjunction with the Private Banking: Switzerland Conference in Zurich on 8th December. These awards are dedicated to celebrating excellence and achievement in private banking across Switzerland.
Qumram won the PBI award against fellow finalists Avaloq, Hearsay Social, Profile Software and TechRules. Qumram excelled in its ability to ease the regulatory compliance process, and to enrich customer experience analysis, by seamlessly recording and replaying all front-end digital activity, across all digital channels (web, social and mobile). Judges also noted Qumram's impressive track record in delivering measurable return on investment.
Meghna Mukerjee, Editor of Private Banker International, said: "The award winners this year exhibited a clear direction in their strategies and truly honed in on their strengths. These players are shaping the future of the private banking industry in Switzerland and have demonstrated their worth through their excellence, expertise and unique initiatives."
Winners of the WealthBriefing Swiss Awards 2017 will be announced at a gala awards dinner in Geneva on 9 February 2017. Showcasing 'best of breed' providers in the global private banking, wealth management and trusted advisor communities, the awards recognise companies, teams and individuals which have 'demonstrated innovation and excellence during 2016'.
Publisher of WealthBriefing, and ClearView Financial Media's Chief Executive, Stephen Harris, said: "These awards are judged on the basis of entrants' focus on the client experience, not quantitative performance metrics. These awards will recognise the very best operators in the private client industry, with 'independence', 'integrity' and 'genuine insight' the watchwords."
Commenting on Qumram's award success, Patrick Siegenthaler, Director of Sales at Qumram Switzerland, said: "These awards are very special because they are awarded by banking professionals, recognizing the vendors that are best positioned to help them meet mission-critical business challenges. Our Swiss customers tell us that we have a unique solution that completely solves the issue of ensuring compliance of their digital business. It gives us great pleasure to work with them to increase security and mitigate risk."