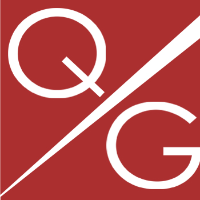 QuietGrowth adds multi-risk portfolio feature
Investors using robo-adviser QuietGrowth's online platform will now be able to allocate portions of their savings towards different objectives, thanks to a new feature.

QuietGrowth chief executive Dilip Sankarreddy said investors and advisers have access to a goals-based investment portfolio, allowing them to tailor the portfolio to their specific needs.

"[Investors can now] allocate their savings towards different goals or objectives, with different risk-return expectations," he said.

"Saving for retirement, your child's education, a house or a holiday are all very different objectives. It makes sense, therefore, that investors should be able to choose portfolios for different levels of risk," said Mr Sankarreddy.

According to the robo-advice firm, investors can add portfolios with different risk tolerances that are equal to or lower than what is advised by QuietGrowth in its Statement of Advice.

"In reality, investors don't apply the same set of risk-return expectations to their entire pool of savings," Mr Sankarreddy said.

The firm has also introduced a mobile application, which allows investors to see the performance of their portfolios and other details.