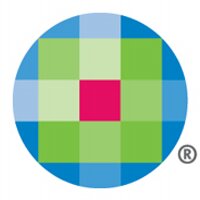 Queensland Treasury Corporation opts for Wolters Kluwer's integrated Finance, Risk and Reporting technology platform
Australia's Queensland Treasury Corporation (QTC), the Queensland Government's central financing authority, has gone live on Wolters Kluwer's integrated OneSumX Finance, Risk, and Regulatory Reporting technology platform. QTC chose the solution to further enhance the authority's strategic data and reporting capabilities while advancing its technology capability to meet market demand for their products and services.
The OneSumX solution provides QTC a fully integrated data environment with the necessary controls to interrogate, verify, and review information across the spectrum of their business. It takes on data from the organization's strategic Core, Treasury, Finance, and third party systems to enable a full framework for reconciled reporting across risk and finance. The organization also chose OneSumX for its ability to provide detailed data management and risk calculation, supporting Market, Credit and Liquidity Risk, as well as Asset and Liability Management. The authority will also take advantage of the trading subledger functionality, full audit trail, user and data workflow management functionality.
Philip Noble, chief executive of QTC, believes OneSumX will allow QTC to manage increasing demands from clients and meet the additional reporting requirements of the State. "Wolters Kluwer's experts and consultants consistently demonstrate the knowledge, technical expertise, understanding and flexibility to meet our targeted outcomes," he said. "We have worked together in true partnership to achieve these outcomes and longer-term benefits for the business under our prescribed budget and challenging deadlines."
James Stewart, managing director of Asia Pacific for Wolters Kluwer's Finance, Risk & Reporting business said, "Queensland Treasury Corporation aims to sustainably keep in step with market reporting requirements while also conforming to its target of a value product set for their clients using a best in class operating model and control framework. Leveraging on our local and global implementation experience, the Wolters Kluwer team worked closely with the QTC experts to establish a robust solution designed to fulfil QTC's needs for the long term."
"From the start, Queensland Treasury Corporation was forward-looking and anticipated that reporting requirements would grow," noted David Rule, account manager for Wolters Kluwer's Finance, Risk & Reporting business in Australia and New Zealand. "As such, QTC was keen to engage a software firm that could implement a holistic solution to meet their developing needs. This milestone is a testament to their vision and we are proud to have helped bring that about."