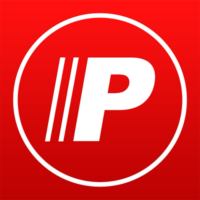 Pushpay ASX float is a leap of faith
It used to involve putting cash into the collection plate but now giving to a church can happen with a few taps on a mobile phone.

The co-founder of Pushpay, which will list on the Australian Securities Exchange on Wednesday, says the fintech's revenue will triple and its cash flow become positive by the end of 2017, driven by more members of religious congregations in the United States making donations through smartphones.

Pushpay, which offers a payments application to individual churches throughout the US, completed a $54 million placement to local institutions through Ord Minnett last week in a bookbuild at $2.09 a share. The offer was revealed by Street Talk.

The start-up has been a strong performer on the NZ bourse since it listed there in late 2014, with its stock up by five times, giving it a market capitalisation of almost $NZ520 million.

Pushpay co-founder and CEO Chris Heaslip said the Seattle-based company, which makes 96 per cent of its revenue from the US, should see revenue climb from $US27 million at end of June to $US72 million by December 2017. A quarterly report to be released on Wednesday will update the market on the number of churches it has signed up; at the end of June, it had 4,500, or 1.3 per cent of the total market of around 340,000 US churches.

Pushpay is focussed on North America "because payments is broken and the faith sector is huge", Mr Heaslip said. "There are people in 20, 30s, 40s who don't carry cash or cheques on a Sunday morning and want to donate and their phone is a logical way to do that given we use it for everything else now."

Religious donations

In 2015, Americans donated $US119 billion to religious organisations, while more than 150 million Americans, almost half the population, are members of faith congregations, according to the report Socioeconomic Contributions of Religion to American Society released earlier this year.

Pushpay, founded in mid 2011, makes one-third of its revenue by levying a software fee, which can range from $100 a month to $14,000 a month depending on the size of the church; while two-thirds comes from fees for processing credit card payments, around 1 per cent of the value of each donation. The average donation on the platform is $180.

Pushpay will join Kiwi technology companies Xero, TradeMe and Vista Group with dual listing on the ASX and NZX.

Despite the amount of venture capital flowing into US fintech, Mr Heaslip said he was not expecting competition from Silicon Valley fintechs or the likes of PayPal, Visa or Mastercard because to succeed "you need to have the tribal knowledge of the faith market".
To read more, please click on the link below…