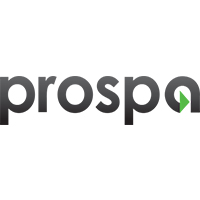 Prospa takes first place in Smart50 Awards
Prospa took out first place at the Smart50 Awards in Melbourne last night.
The Awards recognise Australia's top 50 fastest growing SMEs and were dominated by fintechs and retailers. Prospa was awarded first place with incredible growth of more than 1000% over the past three years.
"We are thrilled to be named #1 in Australia," said Beau Bertoli, Joint CEO of Prospa.
"Winning demonstrates that we understand the finance needs of small businesses. However this is just the beginning of our journey. We'll continue to innovate and create ground breaking finance experiences to help Australian small businesses succeed."
"We're the leading online lender to small business in Australia and determined to stay there. We have quality partners that share our values and we put customers at the centre of everything we do," he said.
"Greg (Moshal, Joint CEO) and I have very big goals – to change the way small businesses experience finance," Bertoli said.
This award announcement caps off a successful quarter for Prospa, who last week announced they hit the $200 million mark in loan originations and secured an additional $50m debt funding from a large institutional investor.
Recent milestones for Prospa
·         $200m in loan originations
·         Additional $50m debt funding
·         Named leading Australian fintech and #31 globally in KPMG Top Fintect Innovators
·         Reached 100 people
·         Finalist, NSW Medium Business, Telstra Business Awards 2016
About Prospa
Prospa is Australia's leading online small business lender, committed to helping small businesses access the funds they need to grow. Using a proprietary technology platform and a fast, simple online application process, Prospa can approve loans and provide funding within 24 hours. Since 2011, this Australian-owned, high growth company has helped thousands of small businesses, won the 2015 Deloitte Technology Fast50 Australia, was placed #20 in BRW's Fast Starters 2015 and is a 2015 and 2016 Telstra Business Award finalist. More information can be found at www.prospa.com