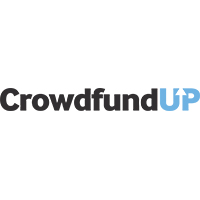 Property crowdfunding start-up CrowdfundUP closes funding round and eyes China
Property crowdfunding platform CrowdfundUP has closed a $2.1 million capital raise to build its team and grow its market presence locally and in China.

The funding comes as the property sector faces disruption from increasing numbers of new entrants with disruptive business models such as Purplebricks Australia, PropertyNow and BRICKX.

The investment in CrowdfundUP has been led by asset development and management firm Positive Investment Enterprise, which has a focus on property development, venture capital and funds management throughout Australia, China and the US.Professional services firm BDO also participated.

CrowdfundUP founder and managing director, Jack Quigley, said the business would expand rapidly in the next year, with plans in place to establish its own fund as well.

"Our major goal is to increase our funding volume substantially to in excess of $50 million and we want to establish an underwriting fund so we can instantly approve opportunities and we can be an alternative lender ourselves and not just rely on the crowd," he said.

"A lot of the US competitors have taken the next step and actually launched electronic Real Estate Investment Trusts (eREITS), they're ahead of us. That lets people invest in a purchasing fund that goes and invests in real estate via an online crowdfunding platform."

Quality control

Currently the CrowdfundUP platform works by connecting retail and wholesale investors with chances to invest in properties from developers or fund managers for investment.

All investment opportunities are vetted by the CrowdfundUP team to ensure their quality, and interest rates are set according to risk.

Investors can monitor the performance of their investments in real time via the CrowdfundUP platform.
To read more please click on the link below…
Source: Property crowdfunding start-up CrowdfundUP closes funding round and eyes China | afr.com