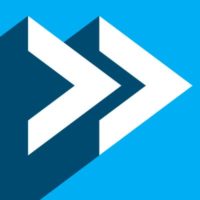 Progressclaim.com launches ProgressPay
Progressclaim.com, the construction industry standard for connected contract administration™, announced that it has partnered with international debtor finance specialist Omniveta Finance to offer General Contractors the ability to empower their Subcontractors by providing access to a product that helps improve their cash flows and strengthen and grow their businesses. The new product, ProgressPay™, enables Subcontractors to receive payments for their progress claims within 2 business days of their approval by a participating General Contractor.
The current standard practice in the construction industry is for the Subcontractor to supply and pay for their own labour and materials to complete work as quoted, and then lodge a progress claim with the General Contractor for payment. The elapsed time between the Subcontractor completing the work, submitting the progress claim, receiving approval and finally receiving payment is often 60-100 days (or longer). The resulting working capital gap places significant additional financial pressure on the Subcontractor. Flow-on effects across the industry include increased bids, strained relationships and potentially in worse cases, work not completed due to Subcontractor business failure.
"It's no secret that access to working capital is particularly challenging in the construction industry," said Lincoln Easton, CEO of Progressclaim.com. "Not only have I experienced it myself in my former life as a construction company CFO, we deal with contractors every day and it's something we hear time and time again. Many now see putting their house on the line as the only way to access capital to grow their business. We decided there had to be a better way, and are proud to announce our solution ProgressPay™ in collaboration with Omniveta Finance."
Subcontractors who elect to use ProgressPay™ will be paid 85% of the value of their progress claim within 2 business days of its approval, and the remainder when the General Contractor completes the payment on the original agreed contract terms, less a discounting fee. There are no personal or real estate security requirements and after joining ProgressPay™ subcontractors can elect which invoices to finance with only a few clicks, no lengthy forms or hurdles to jump through.
There are a number of benefits to all industry participants. General Contractors will have the advantage of dealing with financially stronger Subcontractors with lower risk of default, less angst from Subcontractors pursuing payment, and attracting tighter bids as an employer of choice for high quality Subcontractors. For Subcontractors, ProgressPay™ forges stronger relationships with suppliers and employees by facilitating ontime payment, strengthens balance sheets and supports strong growth profiles. And, further up the value chain, Asset Owners, Financiers and Consultants all benefit from the improved project cash flow, productivity and reduced risk.
"We're excited about our partnership with Progressclaim.com," said Christian Luckow, CEO of Omniveta Finance. "We're proud of our ability to deliver a viable financing solution to the construction industry, and industry traditionally considered too risky for most financiers. The enhanced transparency, accountability and functionality that the Progressclaim.com system delivers means that we are able to effectively manage our risk. As a result, we are able to offer Subcontractors extremely competitive terms."
ProgressPay™ differs from a traditional factoring arrangement in that it will only be offered with the complete support of the participating General Contractor, who will need to be using Progressclaim.com and opt in to the product. For the first time, Subcontractors are truly able to leverage the financial strength of the General Contractor they're working with.
Luckow continued, "Coming from our Omniveta operations in Europe where debtor finance is far more prevalent and accepted, I have been surprised to find that it has a mixed reputation in Australia. There is a perception that businesses utilising debtor finance are under financial pressure, whereas our experience, both overseas and locally, has shown that the businesses we're financing are largely using it to finance high levels of growth; often in cases where traditional sources of capital have lacked the flexibility and scalability necessary to assist them."
Easton concluded, "ProgressPay™ is a natural evolution for our platform, and is a win-win for all parties involved. It has received a strong reception thus far and we look forward to continuing to meet with General Contractors who are either considering or currently using Progressclaim.com to demonstrate how Progressclaim.com and ProgressPay™ will help their business and their Subcontractors."
For more information on ProgressPay™, please visit the website www.progressclaim.com/progresspay/