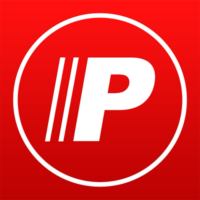 Praise the lord: Pushpay shares rise after $33m placement
Pushpay, an ASX-listed fintech seeking to convert United States church goers to donating via their mobile phones, has raised $US25 million ($33 million) in an oversubscribed placement as it targets a doubling of revenue next year.

Fifteen new institutional investors in Australia and New Zealand, where Pushpay is also listed, backed the private placement at $NZ1.51 per share, 26 per cent below the price when it raised $54 million ahead of its ASX float last October. The latest fundraising was managed and underwritten by Deutsche Craigs and Ord Minnett and initially reported by Street Talk.

When the Seattle-based company resumed trading on the ASX on Thursday, shares rose 6.9 per cent to $1.70.

Pushpay, which made a net loss of $US25 million for the year to March 31, is also planning to list in the US within the next three years as it plans to expand in North America, where it makes 97 per cent of its revenue and three-quarters of its 400 staff are based. It said it is targeting revenue of at least US$70 million in FY2018, double the level of this year, as existing customers put more of donations through the platform.

"People are used to using Amazon or Facebook in their normal life, but when they come to church, they get Windows 95 – they are so far behind the times," Pushpay co-founder and chief executive Chris Heaslip said. "Eighty-seven per cent of US church donations are made through cheques. We are driving conversions from using cheques to digital giving."

Pushpay, founded in mid 2011, makes one-third of its revenue by levying a software fee – which can range from $100 to $14,000 a month depending on the size of the church – while two-thirds comes from fees for processing credit card payments, around 1 per cent of the value of each donation.
To read more, please click on the link below…
Source: Praise the lord: Pushpay shares rise after $33m placement | afr.com