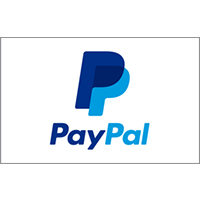 PayPal 'miles ahead', welcomes rivals to the ecosystem
PayPal's global head of product, Bill Ready, is confident his company's dominance in digital payments is set to continue, declaring PayPal is just scratching the surface of its potential as it enters the Fortune 500 for the first time.

Mr Ready, who remains responsible for PayPal's Braintree unit after it was acquired in 2013 and runs PayPal's engineering operations, said the company was miles ahead of the competition.

"This is something we can solve better than anyone else in the world," he said.

"We can control the process end to end, in a way that consumers don't have to do any extra work and the merchants don't ­either."

According to Mr Ready, the proof is in the numbers, given that the e-commerce industry is growing at a clip of about 10 per cent annually but PayPal's volumes are growing at 30 per cent.

"We're taking tremendous market share, and we'll continue to do so," he said.

"Our conversion rate on mobile is more than double that of our closest competitor."Mr Ready isn't just unfazed by young upstarts such as Stripe and threats from the likes of Google and Amazon, but said that given digital wallet transactions — including Apple Pay and Android Pay — account for just 1 per cent of the world's commerce, PayPal still had plenty of room to grow.

"We did $US280 billion of volume last year, but if you think about that in the total amount of commerce in the world, there are $20 trillion or so of transactions," Mr Ready said.

"We want to see digital become 10, 20, 30 per cent of the world's transactions."That'll take a while but having other people enter the ecosystem only helps us."

PayPal may have come a long way from its humble roots as a handheld security software firm called Confinity to a multi-billion dollar Fortune 500 behemoth, but it's not afraid of controversy.
To read more, please click on the link below…
Source: Bill Ready: PayPal 'miles ahead', welcomes rivals to the ecosystem – The Australian