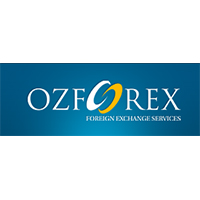 OzForex co-founder's big winner from Western Union bid
OzForex co-founder Matthew Gilmour expects other bidders to emerge for the company after global payments giant Western Union made a stunning $888 million takeover offer bid for the company.

As revealed by Street Talk Online on Wednesday, Western Union has offered to buy the online foreign exchange company for as much as $3.70 a share, which is up to $1.10 above its Wednesday closing share price of $2.60 and its average over the past six months of $2.47.

Mr Gilmour stands to reap more than $34 million if Western Union buys it at the top of its offer range of $3.70 a share, which values the company at $888 million.OzForex chief executive Richard Kimber is fielding the takeover bid from US-based Western Union.

OzForex's shares had climbed 28 per cent since touching a 52-week low of $2.03 on July 16. The stock soared 30 per cent on Thursday to $3.38 on news of the deal.

Mr Gilmour, who created the first version of the OzForex online dealing system in his Dee Why sunroom in 2001, said he and co-founder Gary Lord will be "cheering from the sidelines" as the board considers Western Union's offer.

"The stock's been trading in that $2.60 to $2.80 range for a while so on the face of [the Western Union offer] looks attractive."But Mr Gilmour expects other bidders to emerge.
Source: OzForex co-founder's big winner from Western Union bid